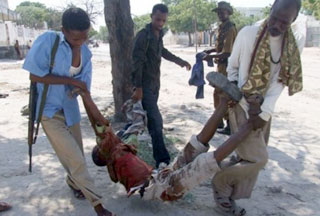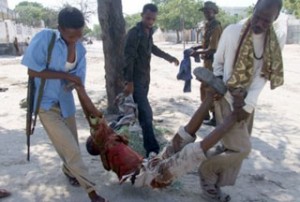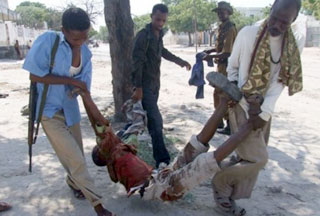 Death toll from the latest clashes between government forces and Somali fighters has climbed to around 80 as the bloodshed continues in the violence-blighted nation.
Three days of clashes in the capital Mogadishu has also left an estimated 200 people, A Press TV correspondent reported.
Many of the victims are said to be civilians caught in the fighting over the control of the capital.
The exact total number of fatalities on either side remains unknown as both claim success in the deadly conflict.
The latest round of fighting began after Somali government forces backed by the African Union peacekeepers engaged al-Shabab fighters on Wednesday.
The government has urged Mogadishu residents to leave the hotspots as it plans to reclaim al-Shabab-controlled areas 'once and for all.'
The violence has forced many residents to flee the capital as government forces claim to have recaptured three capital districts overnight.
An estimated 19 government troops and 30 al-Shabab fighters are said to have died in Thursday clashes as heavy fighting continues in the capital.