Latin America
Death toll from Venezuela unrest hits 42 as violence continues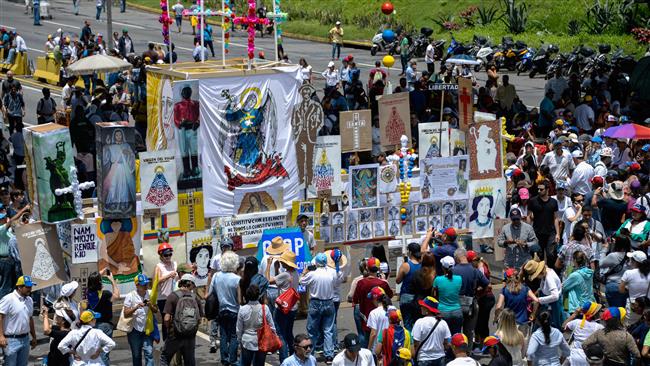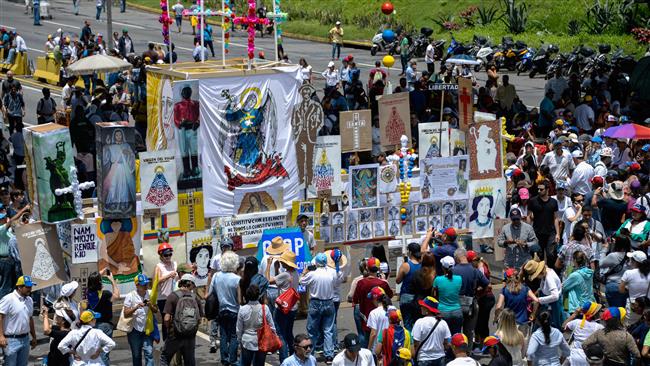 At least four people have died of gunshot wounds at separate protests in Venezuela, bringing the fatality toll from the recent unrest in the country to 42.
Prosecutors announced on Tuesday that four men, ranging in age from 17 to 33, had been killed over 24 hours of unrest.
An unnamed 17-year-old boy was shot in the head during a rally in the central state of Barinas on Monday and succumbed to his wounds on Tuesday morning.
"A group of people arrived [at the site of protests] and started shooting, injuring the young person in the brain," the state prosecutor's office said of the youngest victim. It was not clear who the assailants were.
Meanwhile, the chief prosecutor is charging a police officer in the death of another man, named Diego Hernandez, 33, whose final moments were purportedly captured in a video circulating on social media.
Diplomats said the United Nations Security Council was scheduled to hold a closed-door meeting regarding the political turmoil in Venezuela for the first time on Wednesday. The meeting would be held at the request of the United States.
Maduro has previously claimed that the US was pressuring Latin American governments "to support a political, diplomatic and global intervention in Venezuela."