Iran
Middle East
Death toll rises to 10 in building collapse in southwest Iran's Abadan
The death toll from a building collapse in Iran's southwestern province of Khuzestan has risen to 10, officials said on Tuesday, with 10 people detained for investigations into the incident.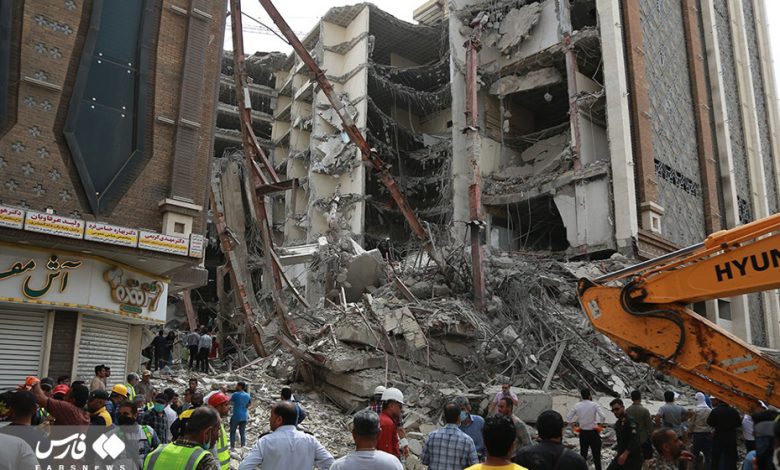 The 10-story Metropol commercial building, located in the city of Abadan, partially collapsed at around noon on Monday. The structure was under construction, according to local officials.
Vahid Shabani, the managing director of the Red Crescent Society in Khuzestan, said three new bodies had been recovered from the first floor of the collapsed building on Tuesday, taking the death toll to 10, while efforts were underway to recover others missing.
The death toll on Monday evening was 5 with at least 25 others injured. The state television said at least 80 people were trapped under the rubble.
Shabani noted that search and rescue operations "have been ongoing since yesterday".
Meanwhile, the Public Prosecution and Revolutionary Court in the province said 10 people have so far been arrested in the case.
Sadeq Ja'fari Chegani, the public prosecutor of Khuzestan, said the arrestees include the mayor of Abadan, two former mayors, several employees of the municipality of Abadan, and supervisors of the project.
He added that arrest warrants have been issued against many people.
Chegani further noted that the owner and main contractor of the building were among the dead.
Abadan's governor on Monday said about 30 to 40 percent of the building has been destroyed, warning that the rest of the building was also likely to collapse.
After the incident on Monday, many teams of medics and rescue workers were dispatched to the spot to assist with rescue and relief efforts.
President Ebrahim Raeisi, who is on an official visit to Oman, issued instructions to the relevant agencies to manage the disaster and provide assistance to the survivors and families of victims.
He also condoled with the families of those who lost their lives in the incident.
President Raeisi added that those responsible for the incident must be identified and handed over exemplary punishment.