North America
Death toll rises to 13 as storm sweeps up US Southeast coast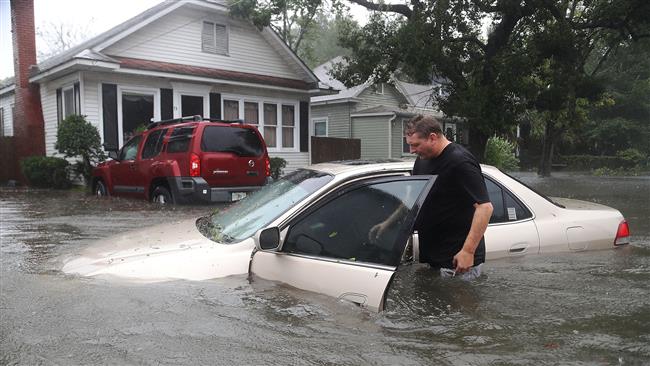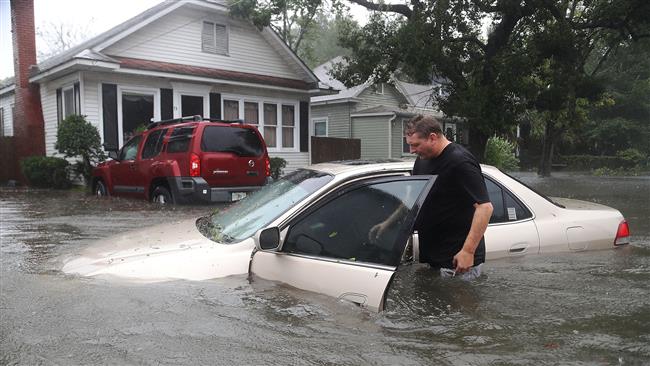 Hurricane Matthew has killed at least 13 people and left an estimated 2.2 million households and businesses without power across the US Southeast coast.
The death toll increased as the storm moved up the Atlantic Coast with powerful winds and torrential rain.
The storm battered the Carolinas on Saturday, packing weakened yet still powerful winds after causing major flooding and widespread power outages in Florida and Georgia.
Six people lost their lives in Florida and more than one million households and businesses faced power outages due to the storm.
Governor Rick Scott said more than 6,000 residents stayed in shelters overnight.
Four deaths were reported in Georgia and three in North Carolina.
The National Hurricane Center warned Saturday morning that, though weakened as a Category 1 hurricane, Matthew can still cause "strong winds and dangerous storm surge" along South Carolina's coast as well as "heavy rains and gusty winds spreading inland."
Wind speeds have dropped by nearly half from their peak about a week ago to 75mph (120 km/h).
South Carolina Governor Nikki Haley has ordered some 1.1 million residents to stay in shelters on Saturday and Sunday.
"The best thing now is to just hunker down, stay in a safe place," Haley said. "Don't move, don't try and move around, make sure you have your cell phones charged."
Heavy rainfall and storm surge of up to 6 feet is expected to continue to inundate coastal regions of North Carolina through Sunday.
Governor Pat McCrory called Matthew potentially the worst flooding since Hurricane Floyd battered the state in 1999.
"What we feared is now happening in North Carolina," McCrory said Saturday.
The National Weather Service warned the situation in central North Carolina was "truly life-threatening," with flash floods, dam breaks and falling trees. A flash flood emergency was issued for some counties.
State officials worked to restore electricity to about 200,000 people on Saturday.
"Many of these areas have not had this level of flooding since, like, the late 1800s," FEMA Administrator Craig Fugate said Friday.
Matthew has claimed some 900 lives in the Caribbean as it pummeled through Haiti and Cuba earlier this week as a Category 4 hurricane. The storm also battered the Bahamas on its way to the US.