Asia-Pacific
Myanmar
World News
Deaths of inmates in Myanmar military prison spark outcry
The deaths of three suspected Buddhist rebels in a military prison in Myanmar have sparked new fears about impunity for the country's military.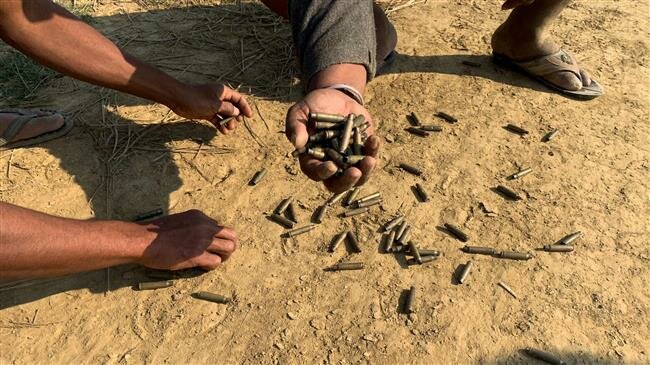 Maung Than Nu, 45, Zaw Myo Htun, 22, and 40-year-old Thein Htun Sein all died while in military detention in Myanmar's western Rakhine State.
The three had been taken into custody over suspicions that they belonged to the so-called Arakan Army (AA), a Buddhist rebel group calling for greater autonomy for Rakhine.
Clashes between the AA and the military escalated after the rebel group conducted raids on police border posts in January. The violence has left more than 20,000 people of various ethnicities displaced. The conflict also added a new dimension to the troubles in Rakhine, where minority Rohingya Muslims were earlier subjected to state-sponsored violence.
Officials confirmed Maung Than Nu's death on Thursday after news of his death first circulated on Facebook and prompted his wife to travel with other relatives to Sittwe, the capital of Rakhine.
According to the military-owned Myawady newspaper, Maung Than Nu died of "heart failure" on April 22.
Zaw Myo Htun also died of "heart failure," the newspaper said.
However, the cause of the death of Thein Htun Sein, which was confirmed by Sittwe officials, has not been made public.
It was also not clear when the latter two died.
Thein Htun Sein's nephew, Maung Nyan Thar, said the relatives of the three men had hoped to retrieve their bodies in Sittwe but had been unable to.
"We were told by police they had already been cremated," he said, adding the relatives wanted "legal action" against anyone found responsible for the deaths.
Campaign group Fortify Rights, which has fears that the deaths could have been due to "unlawful killing, ill-treatment or inadequate conditions in custody," urged an independent investigation.
Rakhine has been the scene of violence since 2012. The Myanmarese military and Buddhist mobs have killed thousands of Rohingya Muslims. Some 800,000 others have fled to neighboring Bangladesh, living in camps in dire conditions.
The military has escaped all accountability in that campaign of violence.