Syria
Decision to Suspend Syria's Membership lead to the collapse of the Arab League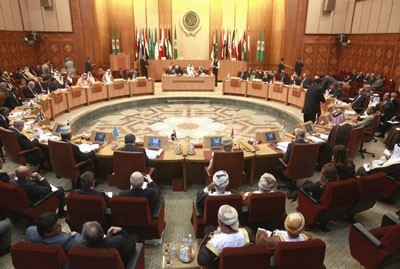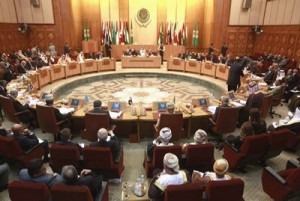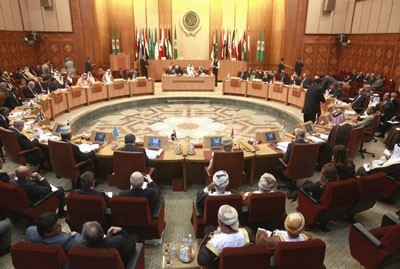 Syria's Permanent Representative at the Arab League, Ambassador Yousef Ahmad, said that the decision to suspend Syria's membership is illegal and violates the Arab League's charter and internal regulations, pointing out that such a decision requires a decision from the Council on the level of summit and it must be unanimous, not a majority decision.
In a phone call with the Syrian TV, Ambassador Ahmad said that this decision is a eulogy for Arab common action and a blatant announcement that its administration is subordinate to US-western agendas, with some Arab countries seeking to take command of this action which will eventually lead to the collapse of the Arab League and the absence of the concept of Arab group national security, which benefits agendas that seek to scattering the Arab identity.
He said that since the first meeting of the Council, it was clear that were harbored intents for carrying out what took place today, recalling that he told Qatari Prime Minister Sheikh Hamad bin Jassem that their intentions aren't pure and that they want to take Syria to international resolutions and foreign interference, adding that he reminded him of them after Arab sides proved through their behavior in the council in coordination with the Secretary General that they had never been anything other than a tool for US-western desires and agendas since the beginning which quickly sought to close off any Arab solution in favor of summoning foreign interference in all its forms regardless of its price and consequences on the entire region.
Ahmad noted that it was clear that the coordination and the managing of the session was completely distant from any semblance of commitment to Arab action, with flagrant coordination between the chairman of the session and the General Secretary in their motion to suspend Syria's membership in an illegal manner.
He pointed out that Syria presented an interposition clarifying through a study conducted by the Arab League itself that there is no way for suspending any country's membership except unanimously, excluding the country in question.
"What is surprising is that during the meeting a week ago, the Committee decided to form a committee to be sent to Syria representing Arab countries, with the countries nominating three representatives to go to Syria to find facts, setting 10/11/2011 as the final date for receiving representatives' names… before the deadline, we were surprised by setting this meeting today after we welcomed this committee through memo yesterday and announced full cooperation with them.
"They backed down from this decision and obliterated it through their suspicious behavior in chairing this session in collusion with the General Secretary… it's obvious that they're following the US agenda and carrying out ordered issued by the US and Europe to hurry up and make a decision against Syria," Ahmad said, noting that the session's chairman ended the session while Algeria's Foreign Minister was still discussing the illegal nature of this decision.
"The Chairman of the Committee ended the session by ringing the bell, considering that the decision was made just like that without regards to the fact that the Algerian Foreign Minister was still talking," he added.
Ahmad said that ever since the US incited gunmen in Syria to keep their weapons and employ violence and murder and since France's Foreign Minister said that the Arab work plan was dead, it was obvious that they will pursue this agenda.
He concluded by pointing out that it was Palestine's turn to be chair the Council, and sadly it relinquished its right to Sheikh Hamad in one way or another, saying "Since then, we knew that something dangerous was being harbored… the proceedings of this session proved this analysis to be objective and realistic, contrary to what they said."
Earlier on Saturday, the Arab League Council on Ministerial Level suspended the participation of Syria's delegation in its meetings.