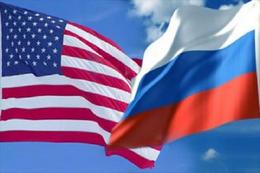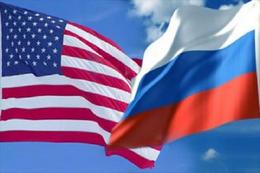 Moscow and Washington are in agreement about the need to stage a fresh round of Syria peace talks "as soon as possible", Russian Foreign Minister Sergei Lavrov said Friday.
Russia and US flags"Our opinions are very much the same. Come what may, we need to convene the Geneva 2 meeting as soon as possible," Lavrov told reporters in Washington.
Lavrov added that US and Russian officials would meet again on the issue at the end of the month.
Lavrov and Russian Defense Minister Sergei Shoigu met US Secretary of State John Kerry and US Defense Secretary Chuck Hagel Friday amid strained relations.
Speaking before Friday's talks, Kerry said he had not always seen eye-to-eye with Lavrov but both sides recognized the need for a political solution.
"Sergei and I do not always agree completely on responsibility for the bloodshed or on some of the ways forward, both of us and our countries agree that to avoid institutional collapse and descent into chaos, the ultimate answer is a negotiated political solution," Kerry said.