Iraq
Defeated terrorists in syria attacking Iraq- 33 people killed in attacks across Iraq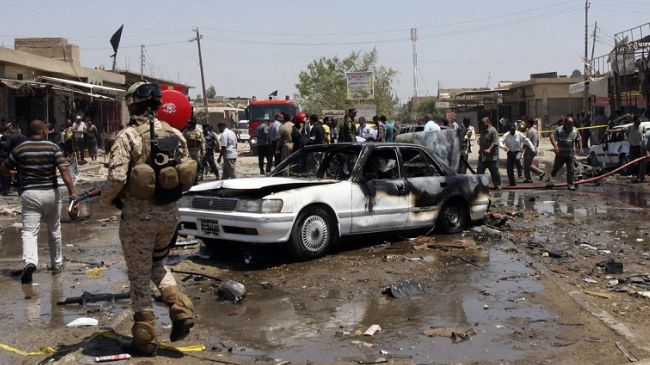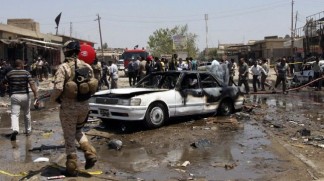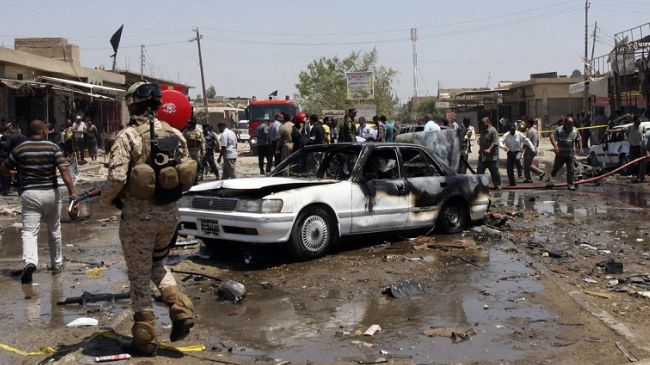 At least 33 people, including security forces, have been killed and dozens more injured in separate terrorist attacks across Iraq, security and medical officials say.
Monday's deadliest attack took place in the town of Suwayrah, south of the capital Baghdad, where a bomber rammed an explosive-laden car into a police checkpoint, killing 12 people — five policemen and seven civilians, The Associated Press reported.
At least 19 people were also wounded in the attack.
Another car bomb explosion hit an army checkpoint in the nearby town of Madain, about 20 kilometers (14 miles) southeast of Baghdad, leaving three soldiers and two civilians dead. Twelve other people were injured in the attack.
An Iraqi soldier was killed and three others were wounded when a roadside bomb struck their patrol in the town of Mishahda situated 30 kilometers (20 miles) north of Baghdad.
Elsewhere, gunmen shot dead one civilian and injured two others in Latifiyah, about 30 kilometers (20 miles) south of Baghdad.
Monday evening, four more bomb explosions struck various parts of Baghdad, killing at least 14 people and wounding 40.
The deadly assaults occurred a day after 18 people were killed and nearly 50 others injured in violence across Iraq.
Iraqi troops, backed by local tribesmen, have been fighting al-Qaeda-affiliated militants in the country's western regions, including Anbar province, since late December 2013.
Iraq's Interior Ministry has said militants have launched an open war in Iraq and they want to push the Middle Eastern country into chaos.
According to figures released by the United Nations, at least 8,000 people lost their lives in the country last year — the highest death toll since a peak of violence in Iraq in 2007.
The upsurge in violence comes as Iraqis prepare for the country's first parliamentary elections since the US withdrawal in late 2011. The vote is scheduled to be held on April 30.