Iraq
Defenders of holy shrines opted for martyrdom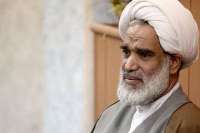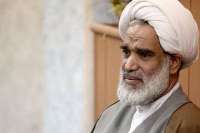 A member of the Assembly of Experts Ayatollah Abbas Ka'bi said on Monday that the defenders of holy shrines in Iraq preferred war for God to wealth, power and delight.
He made the remarks in the funeral procession for martyred brigadier general Seyyed Jasem Nouri who attained martyrdom in fight with Tekfiri Daesh terrorists.
Referring to martyrdom of some Iranians in recent months in the fight with trrorist groups, he added, the enemies of Islam are to harm Shite Muslims but to no avail.
Martyr Jasem Nouri was one of the commanders during the Saddam-impose war (1980-88) who also played an active role in other resistance fronts in Syria and Iraq.