North America
Defense lawyers of American military whistleblower Bradley Manning asked the military judge to be lenient in sentencing the 25-year-old leaker of hundreds of thousands of documents to WikiLeaks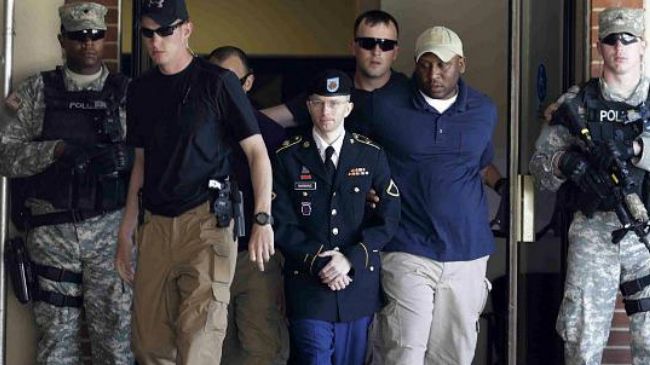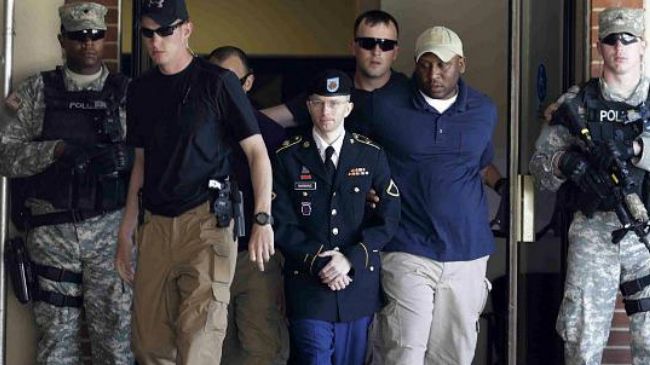 Defense lawyers of American military whistleblower Bradley Manning asked the military judge to be lenient in sentencing the 25-year-old leaker of hundreds of thousands of documents to WikiLeaks.
A prosecutor has urged a 60-yer sentence for Manning, who is called by many in America as a national hero.
David E. Coombs, a defense lawyer, argued that Private Manning could return to being a productive member of society after a brief prison term, according to the News York Times.
"Your honor, the defense requests that you judge a sentence that allows him to have a life," he said.
Prosecutor Capt. Joe Morrow urged judge Col. Denise R. Lind to sentence Manning to at least 60 years in prison.
"He's been convicted of serious crimes," Morrow said. "He betrayed the United States, and for that betrayal he deserves to spend the majority of his remaining life in confinement."
The judge was set to begin deliberating Private Manning's sentence on Tuesday.
Manning could be sentenced to up to 90 years in prison after being convicted last month on most charges against him, including six counts of violating the Espionage Act of 1917. He was acquitted of the most serious charge, aiding the enemy.
Manning is one of the seven former or current US government employees who have been charged under the Espionage Act since President Barack Obama took office.
Congressional Research Service has said the increasing cases against whistleblowers "demonstrate the Obama administration's relatively hard-line policy" on unauthorized disclosures.