Palestine
Defying international outcry on Gaza massacre, zionist regime threatens Hamas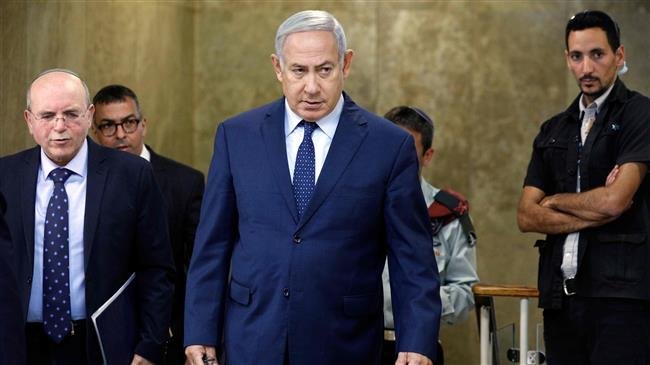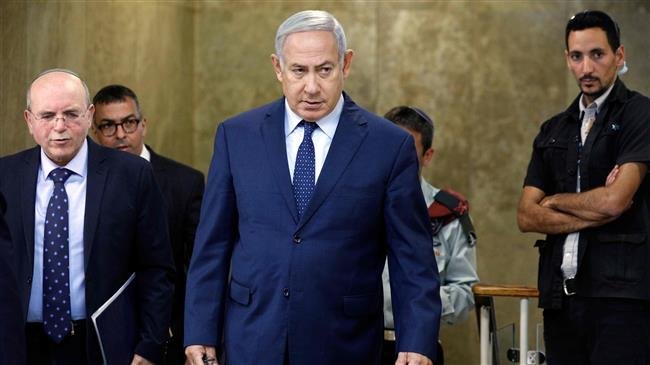 Rabid dog Israeli PM Netanyahu has threatened to land "very strong blows" on the Palestinian resistance movement of Hamas, which controls the besieged Gaza Strip, as he keeps his defiant behavior toward the international outcry against the massacring of Gazans by Israeli soldiers.
"Hamas has apparently not understood the message – if these attacks do not stop, they will be stopped in another way, in the form of very, very strong blows," the Israeli premier said during the weekly cabinet meeting on Sunday.
The coastal sliver has been under a crippling Israeli siege since 2007, which has prevented some two million Palestinians from having free access to the remainder of Palestine and the outside world.
The tight blockade has also undermined living conditions in the enclave and fragmented its economic and social fabric, causing unprecedented unemployment and poverty.
Israel carries out regular air raids on inhabitants of Gaza under the pretext of hitting alleged positions of Hamas, which governs the enclave and has defended it against three Israeli wars.
"We are very close to another type of action which would include very strong blows. If Hamas is intelligent, it will cease fire and violence now," Netanyahu added.
On Friday, Israel's Minister for Military Affairs Avigdor Lieberman ordered to halt fuel deliveries to the strip, after fresh anti-occupation protest rallies along the border separating the sliver from the occupied territories saw seven Gazan protesters killed by Israeli fire.
Since Tuesday, October 9, Qatari-bought fuel had been delivered to Gaza in an attempt to alleviate the humanitarian situation in the blockaded enclave and prevent any further escalation in the Israeli-Palestinian conflict.
According to a deal brokered by the United Nations, Doha pledged to pay $60 million for desperately-needed fuel to be brought into the Gaza Strip over the span of six months in a an attempt to supply the strip's sole power plant, which provides the impoverished enclave with some of its electricity needs, particularly for its hospitals and medical centers. Gazans currently receive only three or four hours of electricity a day.
Tensions have been running high near the fence, separating Gaza from the occupied territories, since March 30, which marked the start of a series of protests dubbed "The Great March of Return." Palestinian protesters demand the right to return for those driven out of their homeland.
The clashes in Gaza reached their peak on May 14, the eve of the 70th anniversary of Nakba Day, or the Day of Catastrophe, which coincided this year with Washington's relocation of the US embassy from Tel Aviv to occupied Jerusalem al-Quds.
At least 205 Palestinians have so far been killed and over 20,000 others wounded in the renewed Gaza clashes, according to the latest figures released by the Gaza Health Ministry. The anti-Israeli rallies along the fence are organized by Hamas.
The United Nations has already warned that Israel's 11-year tight besiege of Gaza has resulted in a "catastrophic" humanitarian situation.