Syria
Deir Ezzor liberation within sight as Syrian Army pounces through ISIS-held desert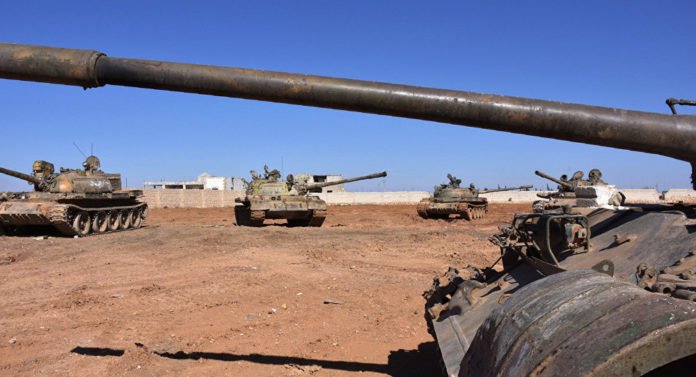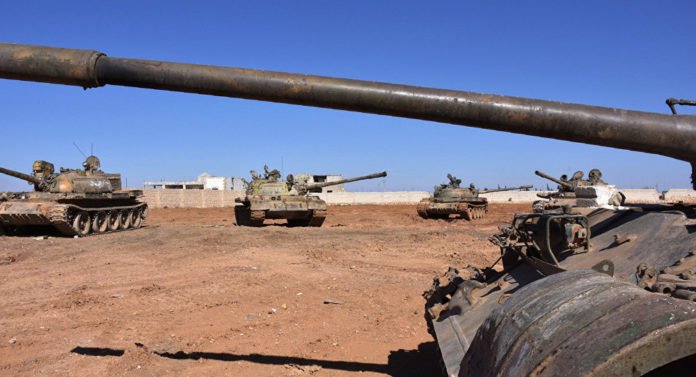 Government advances in eastern Syria are unfolding at an unpredicented pace at the moment with the Syrian Army (SA) plunging through ISIS' defensive line on the provincial border between Homs and Deir Ezzor.
Following fresh gains earlier in the day, the SA's 5th Legion – supported by Hezbollah (Lebanese paramilitary), the Popular Mobilization Units (Iraqi paramilitary) and Liwaa Fatemiyoun (Afghan paramilitary) – wrestled control of the so-called '3-kilometer area' moments ago. This imperative siet is located north of the T3 Pumping Station.
During the latter push on Monday evening, the SAA and its allies neutralized at least 20 ISIS militants and destroyed two car bombs that failed to reach their designated target.
With the SAA offensive in full throttle, government troops have advanced within 90 kilometers of Deir Ezzor city and its airbase, both of which are subject to an ongoing ISIS siege.
Meanwhile, Russian and Syrian warplanes are providing air support for the SAA's armored vehicles, thereby paving the way for Deir Ezzor's coming liberation.