Syria
Deir Ezzur: Syrian Army Inflicts Heavy Losses on ISIL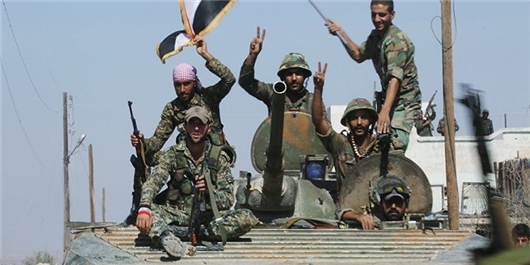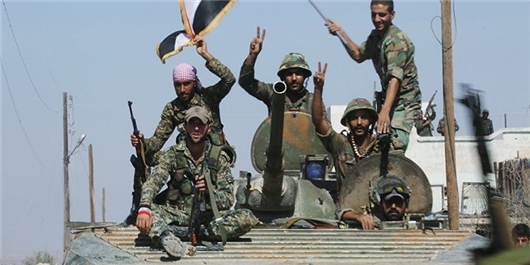 The Syrian army hit hard ISIL's military positions and gathering centers in Deir Ezzur province in Eastern Syria, inflicting heavy losses on them.
The army units pounded the Takfiri terrorists' positions from four different directions in Deir Ezzur.
Scores of ISIL militants were killed and wounded in heavy clashes with the Syrian government troops.
In a relevant development earlier on Wednesday, the Syrian army men stormed the ISIL positions in the neighborhood of al-Haweiqa, which ended in the killing or wounding of several terrorists and inflicted serious damage on their military vehicles and equipment.
Meantime, the Syrian Army troops opened heavy fire at a column of ISIL vehicles carrying fuel and foodstuff in the Southern part of Deir Ezzur city, inflicting major damage on the convoy.
The ISIL fuel tankers, supplying trucks guarded by several heavy machinegun-equipped vehicles came under the attack of Syrian Tank's shelling on a road connecting Haql al-Tim to al-Shouleh.
Most of the convoy's vehicles were destroyed and their guard were killed or wounded in the attacks.
On Tuesday, the Syrian army thwarted the ISIL's attack on the military centers in a key district in the city of Deir Ezzur, inflicting heavy casualties on the terrorists.
The ISIL attempted to attack the Syrian army's military positions in al-Sina'ah, but its terrorists were driven back by the government troops.
Scores of ISIL militants were killed or wounded in the army heavy fire.