Syria
Deir Ezzur: Syrian Army Lays Siege on ISIL Terrorists Near Strategic Hospital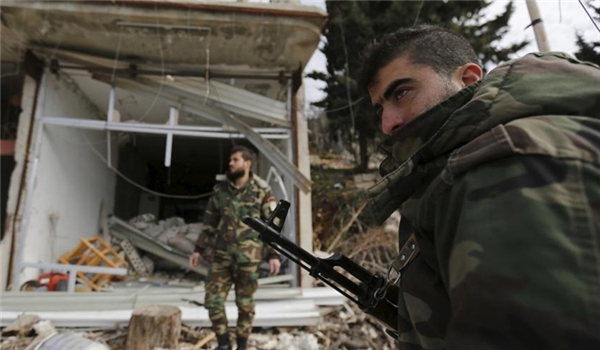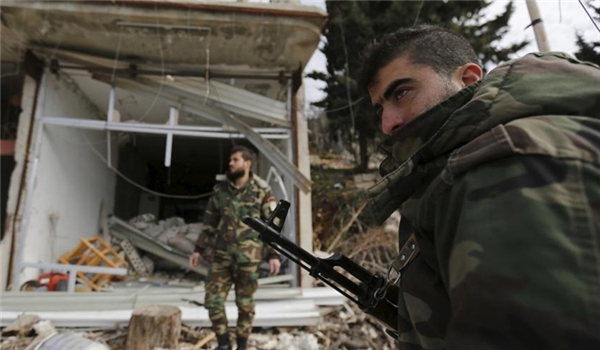 The Syrian army laid siege on a group of ISIL terrorists in the surrounding areas of Al-Assad Hospital in the suburbs of Deir Ezzur city as militants were trying to capture the hospital.
Heavy clashes are currently underway between the Syrian army and the ISIL terrorists near al-Assad Hospital in al-Baqiliya region in the Western suburbs of Deir Ezzur city.
Meantime, the Syrian fighter jets hit hard the ISIL's military positions and gathering centers in the surrounding areas of Deir Ezzur airbase.
Earlier today, the Syrian army troops alongside the National Defense Forces (NDF) repelled ISIL attempts to prevail over the government forces' strongholds near a vital military airport in the Eastern province of Deir Ezzur.
The Syrian government forces fended off the ISIL offensive to break through their positions near Deir Ezzur airbase and forced the terrorist group to pull forces back from the battlefield.
The ISIL left behind tens of the dead or wounded members and fled the battlefront to evade more casualties.
Reports said earlier today that the predominately Kurdish 'Syrian Democratic Forces' (SDF), in a tough battle, drove the ISIL terrorists back from more territories in the Northern parts of Deir Ezzur province and took full control over a small but strategic town in the region.
The ISIL left behind tens of the dead and wounded members and withdrew the remaining pockets of its forces from the town of Qashqash under the heavy offensive of the SDF.
The heavy attacks of the SDF forced the ISIL to retreat further South along the Khabur River.
The recent victories of the SDF and the Kurdish People's Protection Units (YPG) against the ISIL have established a buffer zone around Hasaka province and have secured much of the Syrian-Iraqi border from the ISIL and have paved the way for a major push towards Deir Ezzur.