Syria
Deir Ezzur: Syrian Army Starts Massive Operations against ISIL to Reopen Road to Airbase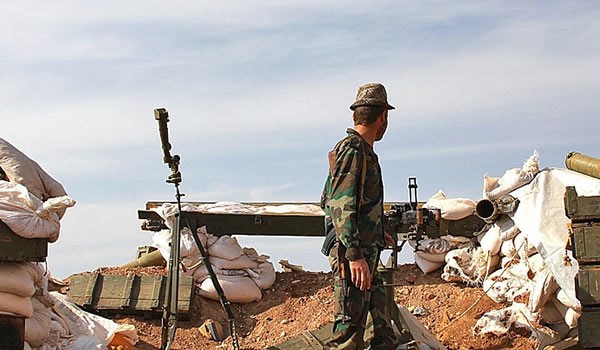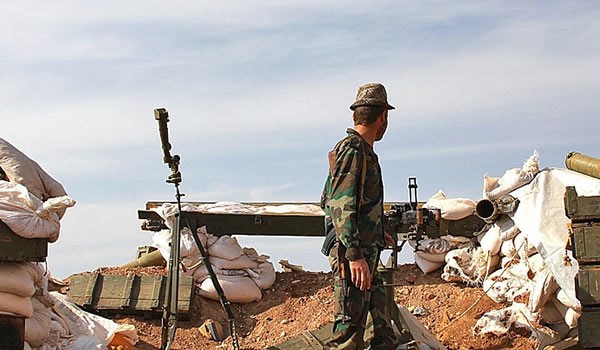 The Syrian army backed by the country's air force kicked off massive military operations against the ISIL terrorist group from the direction of Deir Ezzur cemetery to reopen a road located between the city and the nearby airbase.
Heavy clashes are underway between the Syrian army and the ISIL terrorist group in the surrounding areas of Deir Ezzur military airport, Panorama and around Brigade 137.
The air force has also hit the ISIL's military positions in over 50 sorties.
Initial reports said the ISIL terrorists sustained heavy losses in the Syrian airstrikes.
In a relevant development on Thursday, the army troops started devastating attacks on ISIL in and around the Eastern city of Deir Ezzur after several days of defense, and won back several positions from the terrorists, a Syrian army general declared.
Major General Hassan Mohammad said that the army soldiers have started attacking ISIL's concentration centers and have recaptured several positions in Deir Ezzur after fending off several ISIL offensives in the last few days.
He further added that the al-Ta'amin Brigade Base that lies close to Deir Ezzur Airbase has been brought back under the army control and soldiers are now engaged in fierce clashes with ISIL to seize back control over the nearby power station.
Hassan Mohammad went on to say that security has also been established at the housing district, known as the University Residential Area, and Tal (hill) Barouk after the army managed to repel ISIL's numerous assaults on the two regions.
"Russian and Syrian warplanes are pounding ISIL's gatherings and movements in the battlefields, inflicting major many casualties on the terrorists," he added.
The Syrian general further pointed out that military helicopters are also flying over Deir Ezzur to strike at ISIL militants and deliver aid to the airbase.
Reports said earlier on Thursday that entire members of a group of ISIL terrorists were killed in an unprecedented attack by unknown assailants on their base in Deir Ezzur.
A media source disclosed that several unknown assailants have stormed one of an ISIL position in the village of Hatleh.
The attackers first made all the 9 members of the group unconscious and then killed them.
The source said that popular forces and some of the secret groups have revolted against ISIL after the terrorist group executed and beheaded civilians.