Syria
Deir Ezzur: Terrorists Withdraw from More Regions under Syrian Army Attack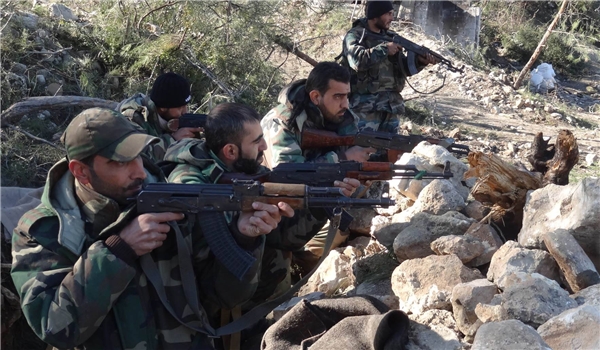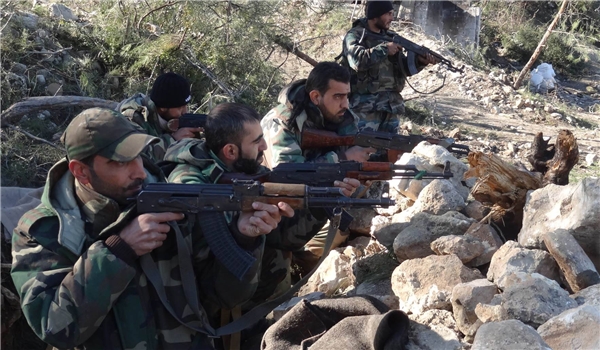 The Syrian Army continued to hit ISIL's positions hard in Southeastern Deir Ezzur and managed to capture several regions on Monday.
The army units drove ISIL out of Ajramah, Wadi al-Waroud, Ma'an al-Sabkhah and al-Shamar al-Layeh regions after taking control over al-Salehiyeh Albu Kamal region.
In the meantime, a field source said that the army has advanced from the Southern and Eastern directions in al-Salehiyeh Albu Kamal region and imposed control over vast regions, including several oilfields and strategic hills up to Wadi al-Waroud.
A Russian media outlet reported on Sunday that the Syrian Army recently been utilizing the modern PTS-2 military tracked amphibious cargo vehicles designed to carry cargo, troops, wheeled and tracked vehicles over water or in off-road conditions in the war against ISIL near the Euphrates River in Deir Ezzur.
The Arabic-language website of Russia's state news agency, Sputnik, reported that the army that started using amphibious vehicles since mid-September to cross the Euphrates River.
It added that the PTS-2 vehicles weighing 24 tons each are capable of crossing water carrying 12 tons of equipment.
The modern Russia-made vehicles are equipped with 7.62 mm machinegun and are capable of moving at the speed of 60 km/h on land and 12.9 km/h on water.