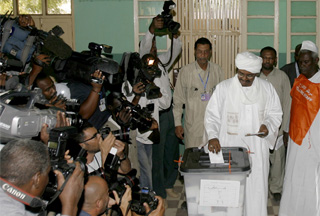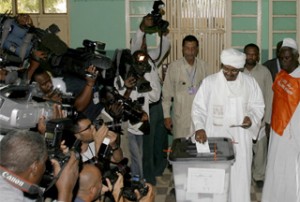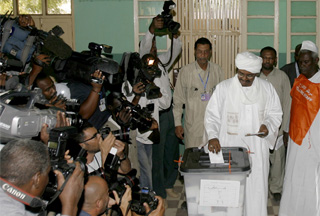 As people go to polling stations to cast their ballots in Sudan's landmark three-day elections, the electoral process has suffered delays due logistical problems.
Witnesses said that by midday (0900 GMT), queues began to form as several voting stations in the capital, Khartoum, had not yet opened, with election organizers busy unwrapping ballot boxes.
Although widespread boycotts by the main political parties have subtracted from the suspense of the presidential vote, local and parliament elections remained competitive.
Sudanese President Umar al-Bashir also voted in the first multiparty polls in 24 years.
More than 16 million people have registered for the vote and 32 aircraft and some 2,000 vehicles were used in the past few weeks to mobilize supplies to over 10,700 polling stations scattered around the vast country.
Main opposition parties accused Bashir's ruling National Congress of planning to rig the ballot, after revelations that the National Election Commission had hired a government-run firm to print ballot papers instead of a Slovenian company.