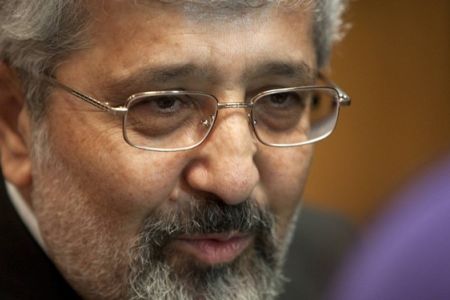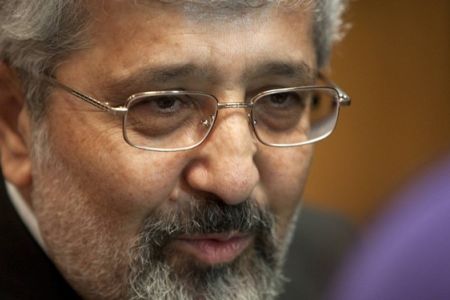 Iran says a host of presidents and envoys representing geographical and political groups in the UN nuclear agency will tour Iranian nuclear facilities this weekend.
Iran's envoy to the IAEA announced on Wednesday that that the diplomats are scheduled to arrive in the Iranian capital city of Tehran on Saturday morning for a two-day official tour of two Iranian nuclear sites — the Natanz enrichment facility and Arak heavy water reactor.
The group of dignitaries includes the "head of NAM troika (Egypt, Cuba and Iran), who is also the Egyptian ambassador to the International Atomic Energy Agency, head of the Group of 77 (Algerian ambassador to the IAEA), the Arab League ambassador to the Vienna-based international organizations and Venezuelan and Syrian ambassadors to the IAEA," Ali Asghar Soltanieh told ISNA on Wednesday.
The Iranian official said Iran's success in "acquiring the material needed for production of fuel for the Tehran research reactor," has eliminated the justification for holding negotiations based on fuel swap with world powers.
"The Vienna group (the US, Russia, France and the IAEA) should seize this chance and return to the negotiating table," Soltanieh said.
Tehran sent out invitations to IAEA member states and political groupings earlier this month, with Iranian officials saying the move was in line with the Islamic Republic's transparent nuclear policy.
The invitation came ahead of Iran's multifaceted talks with the P5+1 — Britain, China, France, Russia, and the US plus Germany — scheduled to be held in Istanbul, Turkey, on January 21 and 22.
Soltanieh stressed that the Vienna representatives of different countries paid a similar visit to Isfahan's Uranium Conversion Facility (UCF) in 2006.
Although China confirmed having received an invitation from Iran to tour the Islamic Republic's nuclear facilities, Chinese Foreign Ministry spokesman Hong Lei told reporters on Thursday that it would be difficult for China's nuclear envoy to visit Iran.
Russia said on Thursday that Iran's offer to tour the Islamic Republic's nuclear facilities deserved attention but noted that such a visit could never replace regular nuclear inspections or talks with major powers.
"It really does deserve attention. We consider that any gesture which indicates Iran's further openness for cooperation with the international community should be welcomed. How can such a trip be organized? That is a sphere for the specialists," he said.
"But I would also like to highlight two things: of course such a visit should in no way at all be seen as a substitution for IAEA inspections, and second, such a visit… must not be seen as a substitution for the talks between Iran and the Six (P5+1)," he added.