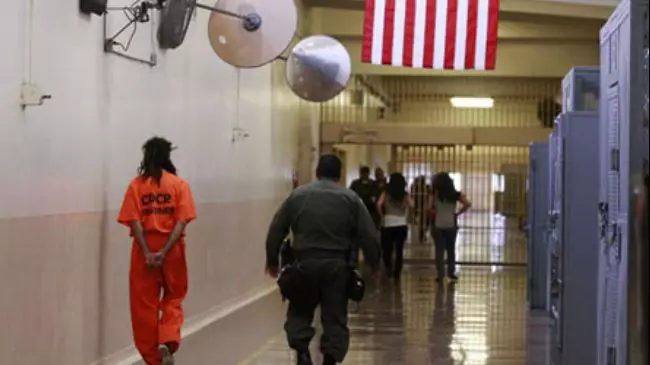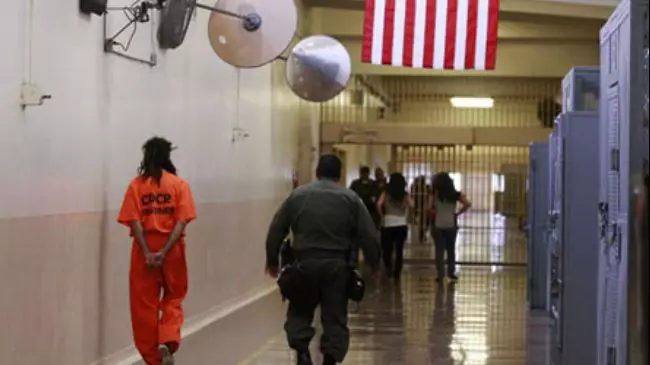 A newly released report in the US on jail violence demands major changes in the Los Angeles County jail system, saying that inmates are commonly subjected to extreme brutality by officers that are supposed to protect them, Press TV reports.
The Los Angeles County Board of Supervisors is currently in reviewing a number of inmate complaints regarding recurring jail violence while a growing number of activists insist that it is about time for civilians to have a say on prison security.
Patrisse Cullors, founder of the Committee to End Sheriff Violence in Los Angeles jails, says numerous sworn statements by inmates have offered details on bruises, broken bones and punctured lungs.
Cullors adds that she established the committee after her brother was jailed and abused by inmates. The committee has joined other activists in efforts to press for a civilian oversight coalition on jail violence.
Moreover, activists reiterate that meaningful reform will not be initiated by city authorities, due to what they describe as a culture of secrecy. They say an independent organization is the only way to hold authorities accountable.
Activists are further pressing for a review board that would bring about a probe on citizen complaints. The board would also grant subpoena powers and have the ability to discipline officers.
A federal grand jury has also been commissioned to investigate the county jails in Los Angeles. It will be looking at whether sheriff's authorities have hindered an investigation into jail violence by reportedly concealing an FBI informant.