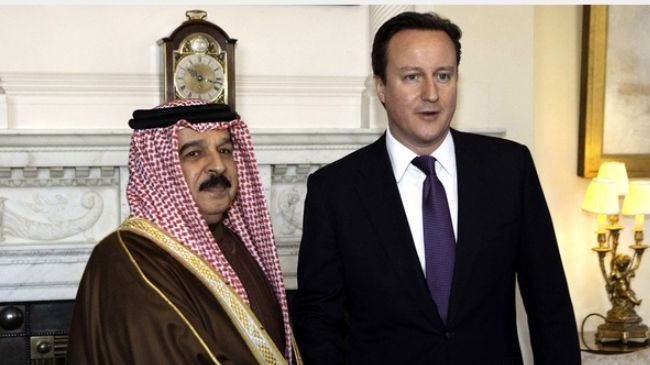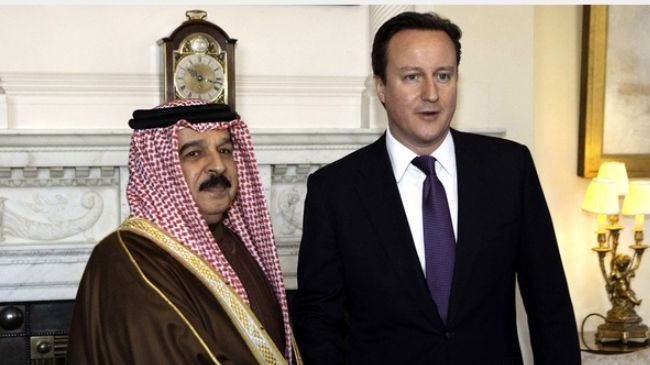 The British police have arrested several protesters as the Bahraini despot, King Hamad bin Isa Al Khalifa, meets British Prime Minister David Cameron in Downing Street.
The meeting between Cameron and the Bahraini ruler comes amid condemnation raised against the Bahraini regime for its brutal crackdown on peaceful protesters.
It is the third time Cameron has met with the Bahraini ruler as the British prime minister. During the last meeting at the end of last year, Cameron pledged that Britain would support the implementation of reforms in Bahrain.
However, their meeting on Thursday 23 August comes less than a week after the Bahraini regime's forces beat a 16-year-old boy to death.
Scores of protesters have been killed by the Bahraini regime since anti-regime protests started in the Persian Gulf country in February 2011.
Meanwhile, Amnesty International has said that Britain should "not stand idly by while Bahrain proceeds to lock up its dissidents".