Bahrain
Demonstrations will go on until Sheikh Salman released: Bahraini cleric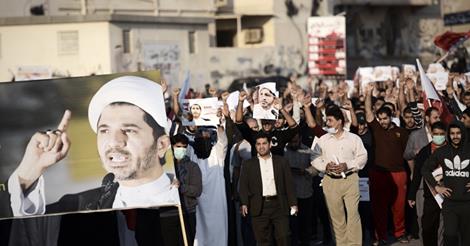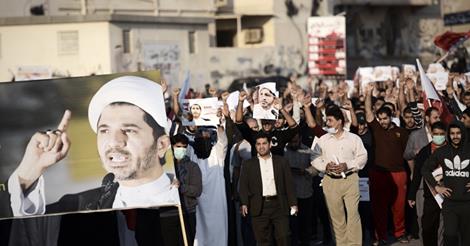 A prominent Bahraini Shia cleric says anti-regime demonstrations will continue in the tiny Persian Gulf kingdom as long as the secretary general of the country's main opposition bloc, the al-Wefaq National Islamic Society, is held in detention.
Ayatollah Sheikh Isa Ahmed Qassim said on Tuesday that the Al Khalifa regime should have apologized and released Sheikh Ali Salman following initial investigations on December 28, 2014.
The top Shia cleric also said people will keep up peaceful rallies until their violated rights are recognized.
In a joint statement earlier on Tuesday, several movements, including the National Democratic Action Society and the al-Wefaq, rejected the accusations leveled against 49-year-old Sheikh Salman, saying they violate the constitution.
The statement came a day after Bahrain's public prosecutor extended the detention of senior opposition leader by 15 more days, despite widespread protests over the issue.
The prosecution also dismissed a request by defense lawyers to release the cleric on bail.
Salman's lawyers say Bahraini prosecutors have formally charged the opposition figure with inciting a change of government by force, inciting hatred of a segment of society, inciting others to break the law, and insulting the Interior Ministry.
Al-Wefaq has rejected the charges as malicious and outright lies.
The European Union has warned that Sheikh Salman's arrest will worsen Bahrain's already fragile political and security situation.
On December 30, the Office of the UN High Commissioner for Human Rights called on the Manama regime to release the al-Wefaq leader.