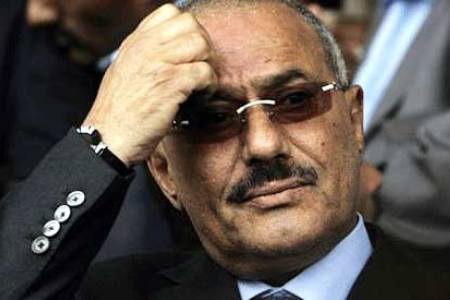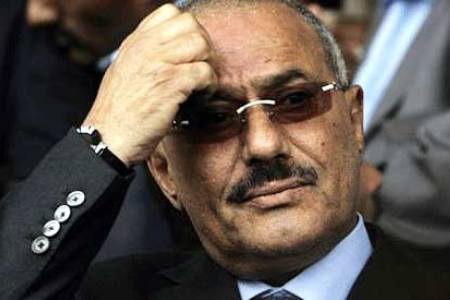 Yemen's Ali Abdullah Saleh has once again promised to step down, but the anti-regime demonsrators say they will continue holding demonstrations until they see it with their eyes.
Saleh made the remarks during a meeting with US Ambassador Gerald Feierstein, US State Department spokeswoman Victoria Nuland said on Tuesday, the Associated Press reported.
It was the first meeting between Saleh and a US ambassador since Saleh returned from Saudi Arabia on September 23, where he was receiving treatment for injuries he received in a June 3 rocket attack on the presidential palace.
Saleh met with Feierstein to discuss developments in Yemen after the UN Security Council and the US both urged him to begin the transfer of power immediately, Nuland said.
Saleh said that he would sign a deal proposed by the (Persian) Gulf Cooperation Council ([P]GCC).
"It is a positive step that he called the ambassador in and recommitted to him – to us, to the international community – that he intends to sign it," Nuland told reporters.
"So now we look for him to make good on that commitment," she added.
The 69-year-old has made such claims several times before but then backed out at the last minute.
According to the (P)GCC power transfer deal, Saleh would hand over power to Vice President Abdrabuh Mansur Hadi in return for immunity from prosecution.
Last week, the UN Security Council adopted a resolution, which called on Saleh to accept the (P)GCC deal.
But demonsrators are in no mood to leave the streets, despite the violent attacks by forces loyal to Saleh.
Activists said sevendemonsrators were killed and 10 wounded across the country on Tuesday.
Earlier in the day, thousands of pro-democracy demonsrators took to the streets surrounding Change Square, a central point where the popular uprising against Saleh started.
"The people want to prosecute the butcher," the demonsrators chanted.
According to a letter from Yemen's youth movement sent to the United Nations earlier this month, at least 861 people have been killed and 25,000 injured by Saleh loyalists.