Pakistan
Deputy Army Commander: ISIL Moving to Pakistan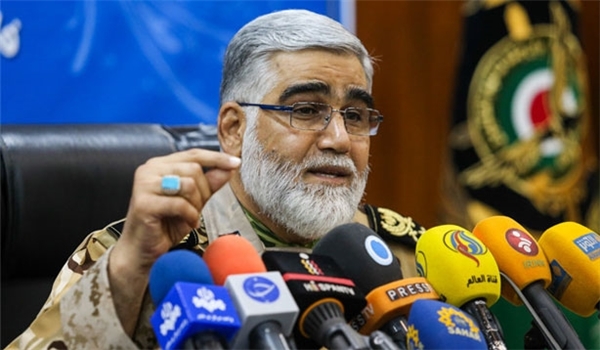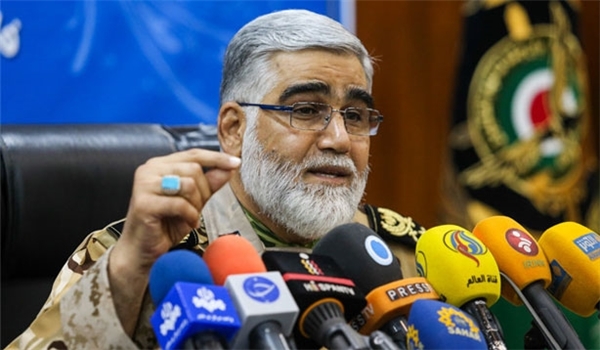 Lieutenant Commander of the Iranian Army Brigadier General Ahmad Reza Pourdastan warned that creators and supporters of the ISIL have picked up Pakistan as the terrorist group's next haven.
"Today, the countries which have created the ISIL are after a third country to accommodate the ISIL," General Pourdastan said, addressing the Navy commanders in the Southern city of Bandar Abbas on Saturday.
Noting that Afghanistan, Libya and certain Central Asian states have been nominated for this goal, he said, "Our assessment is that Pakistan will be te next destination of the ISIL after Syria and Iraq because the ISIL is already in there, a part of Taliban has sworn allegiance to it and some heavy spending has been done to recruit forces (for the terrorists)."
General Pourdastan underscored the Iranian Armed Forces' preparedness to confront the ISIL either in Iraq and Syria or any other place in the world.
In relevant remarks in July, General Pourdastan underlined that his forces enjoy intelligence superiority over the ISIL terrorists in certain parts of Iraq and Afghanistan.
"In addition to the air and sea, we have been able to gain good intelligence superiority over the moves of  ISIL affiliates in Iraq's Diyala province and recently, in 3 provinces of Afghanistan," he said.
He underscored the Iranian Armed Forces' preparedness to give a decisive response to any threats, and said, "Today, the Islamic Republic of Iran has developed such a power that it makes those who threaten it regret their deeds."
Also in July, General Pourdastan said that Iran has warned the ISIL terrorists not to approach areas 40km away from the Iranian borders, adding that the Iranian Armed Forces' strategy is annihilation of terrorists before they approach the bordering regions.
"The Ground Forces are deployed at the country's western borders and monitor the situation," he said.