Iran
Middle East
North America
Deputy DM: Iran among Most Powerful States in Developing Missiles
Iranian Deputy Defense Minister for Industrial and Research Affairs Reza Mozaffarinia underscored his country's astonishing progress in manufacturing different weapons and military equipment, and said that Iran is standing among the most powerful countries in missile production.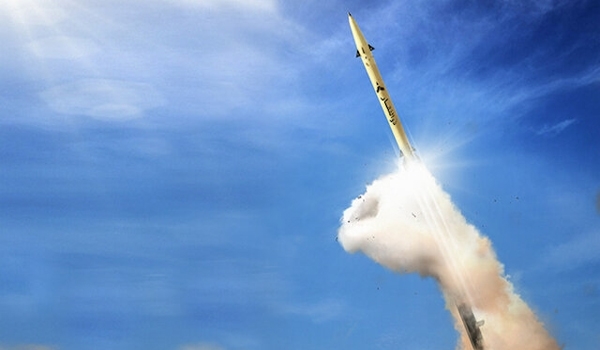 "The Islamic Republic of Iran has turned into one of the most powerful independent states in the missile industries with the production of short-range, mid-range, long-range and pin-pointing missiles," Mozaffarinia said on Wednesday.
He also underlined Iran's capability to produce different combat and reconnaissance drones, helicopters and fighter jets, and said the home-made Kosar fighter was unveiled and mass-produced last year and several of them will be delivered to the Army this year.
Mozaffarinia also said that a new generation of light and heavy vessels with the capability of carrying artilleries and missiles as well as different submarines and advanced torpedoes have been developed and delivered to the Army and Islamic Revolution Guards Corps (IRGC) Navies.
He referred to the various types of radars and electronic systems manufactured by Iranian experts, and said that any aggression by enemies' ballistic missiles and advanced and radar-evading fighter jets will face a crushing response by the country's air defense shield.
Mozaffarnia also pointed to the newly-unveiled home-made Bavar-373 missile system, and said that it can discover and intercept any radar-evading fighter, ballistic missile and advanced drone.
Iran has made good progress in building different home-made air defense systems.
The country last Thursday unveiled the home-made version of the sophisticated Russian S-300 missile defense system, dubbed as Bavar (Belief) 373 with the capability to target ballistic missiles.
Bavar 373 was unveiled in a ceremony participated by Iranian President Hassan Rouhani and Defense Minister Brigadier General Amir Hatami.
"Bavar 373 is the most important indigenized missile defense system whose design and manufacturing started a few years ago and can engage multiple targets in high altitudes," General Hatami said, addressing the ceremony.
He added that the Iranian defense industry experts have gone through the reverse engineering phase and designed and manufactured the parts relying on domestic capacities.
The anti-air defense system can detect 60 targets, identify 13 targets and engage 6 targets.
The system is much more powerful than the Russian S-300 and some of its features could be compared with S-400.