Iran
Middle East
North America
World News
Deputy FM Describes US' Stance: "Joke of the Day"
Iran's Deputy Foreign Minister Seyed Abbas Araqchi, in a post on Twitter on Friday, referred to the recent remarks made by US Special Representative for Iran Brian Hook, and found it preposterous that Washington urged Tehran to abide by the nuclear deal after the White House withdrew from the pact under the pretext that it was the worst deal.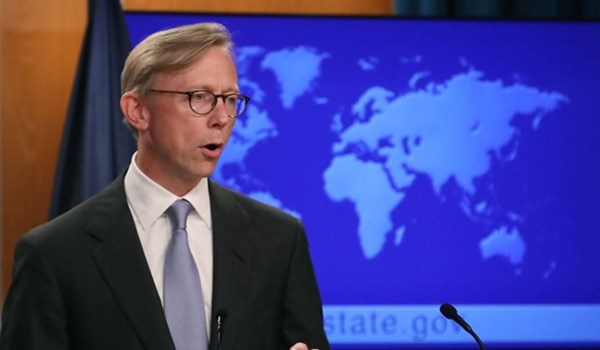 Araqchi, in his tweet today, posted a snapshot from Reuters where Hook is being quoted saying that "sanctions give not Iran the right to breach its nuclear commitments"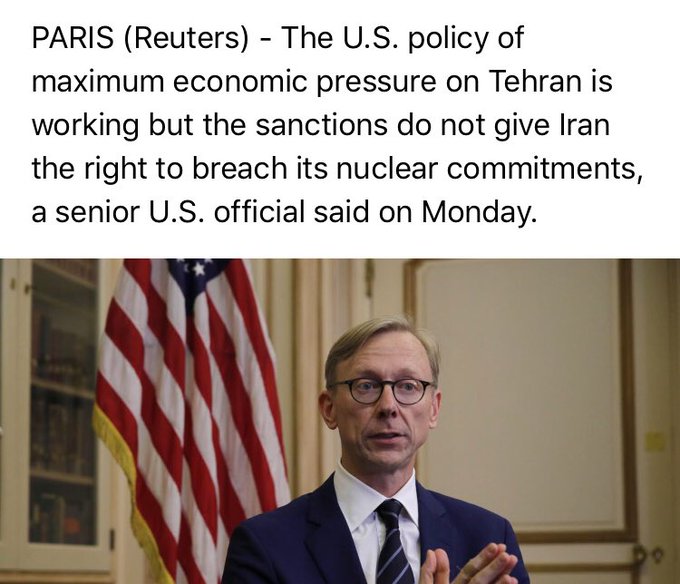 US President Donald Trump has repeatedly slammed the nuclear deal of 2015, officially known as the Joint Comprehensive Plan of Action (JCPOA), that was negotiated by the Obama administration as the worst deal in US history and unilaterally withdrew the US from the agreement on May 08, 2018.
Following its exit from the JCPOA, Washington snapped back the sanctions lifted under the nuclear deal, and even imposed more sanctions on Tehran. It was paradoxical as the International Atomic Energy Agency (IAEA), responsible to verify Iran's compliance with the nuclear deal, has been attesting Iran's compliance with the agreement in numerous reports since late 2015.
This is not the first time that an Iranian official says that the US is unfit to make demands based on the nuclear deal or the UN Resolution approving the landmark agreement of 2015.
Early this month, Foreign Minister Mohammad Javad Zarif reminded Washington that the US is the material violator of the UN Security Council Resolution 2231.
Zarif dismissed a US claim that Iran's launch of space rockets and missiles breached a Security Council resolution that endorsed the nuclear deal, saying Washington has already violated that UN document and thus cannot comment on it.
The top Iranian diplomat was referring the Washington's unilateral withdrawal from the multilateral nuclear deal in defiance of international objections as well as the resolution, to which it itself had voted "Yes".