Iran
Deputy FM: Iran to Produce Fuel for 6 N. Reactors in 15 Years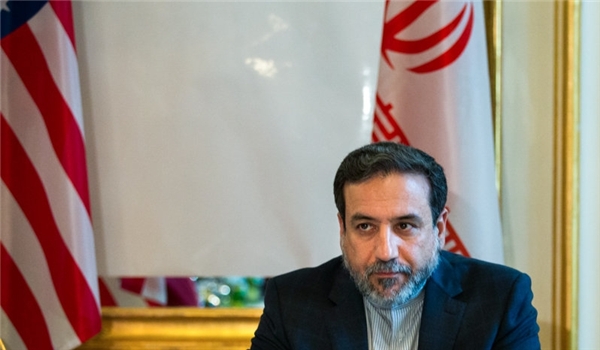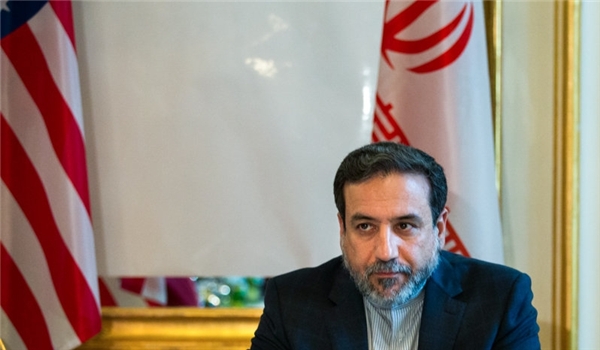 Iranian Deputy Foreign Minister Seyed Abbas Araqchi announced the country's plans to produce the necessary fuel for 5 to 6 nuclear reactors using its IR8 centrifuges in the next 15 years.
"Most countries' development plans are for 10 years, but we will probably present a 15-year nuclear development plan to the agency (IAEA), based on which at the end of the program Iran will be producing one million SWUs (Separative Work Unit) of nuclear fuel, which will be sufficient for running five to six nuclear reactors," Araqchi said, addressing a parliamentary meeting.
He also said that in accordance with the Joint Comprehensive Plan of Action (JCPOA), Iran will have restriction in manufacturing new machines for eight years, but after the 8th year based on its own plans, Iran will begin making IR6 and IR8 enrichment machines.
"Meanwhile between the 14th and the 15th years, we will be producing one million SWUs of nuclear fuel, keeping in mind that 190,000 SWUs of nuclear fuel is sufficient for running one reactor and by the end of the 15th year when our IR8 centrifuges will be working at full capacity, we will be producing fuel for 5 to 6 reactors," Araqchi added.
In relevant remarks late July, Spokesman of the Atomic Energy Organization of Iran (AEOI) Behrouz Kamalvandi underlined that the recently struck deal would not prevent the country from producing 1,000,000 SWUs of enriched uranium in the long run.
Kamalvandi referred to Supreme Leader of the Islamic Revolution Ayatollah Seyed Ali Khamenei's rejection of the world powers' demand from Iran to suffice to a 10,000 SWU enrichment capacity as well as his emphasis on Iran's definite need to 190,000 SWUs enrichment power, and said a precise interpretation of the leader's statements shows that he meant a 190,000-SWU enrichment capacity is needed only for the Bushehr nuclear power plant irrespective to the country's other needs.
"The prospects considered by the Supreme Leader includes 1,000,000 SWUs annually which can of course be materialized in the long run and therefore, we don't think of just 190,000 SWUs," he added, reminding that Iran plans to build many more power plants and would, hence, need a million SWUs to produce nuclear fuel for them in future.
Also in April, Kamalvandi said that "the Islamic Republic of Iran plans to produce at least 190,000 SWUs of nuclear fuel at the industrial scale, while we also think about 1,000,000 SWUs, which will be needed to fuel 5 power plants like Bushehr (nuclear power plant)".
"This is the reason why we have inked an agreement with the Russians to construct two nuclear power plants for the generation of electricity while the Chinese will also enter this arena soon," he added.