Syria
Deputy Foreign Minister: Terrorism should be the first item of discussions in Geneva 2 conference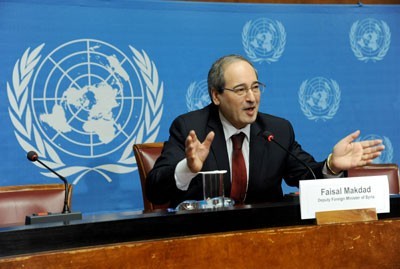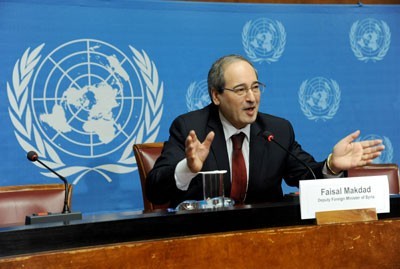 Deputy Foreign and expatriates Minister, member of Syria's official delegation to Geneva conference Fayssal Mikdad affirmed that the first item that should be discussed in this conference is the item of terrorism because it is not possible to discuss issues related to Syria's present and future while the machine of killing is still on the nicks of the Syrians, so anyone who would lead the dialogue sessions has to give this issue the importance it deserves.
Mikdad, at a press conference in Geneva on Sunday, said that Syria's official delegation doesn't fear of discussing any issue at all, rather, we say that this is the right way to get Syria out of the current crisis, adding that the official delegation came to the conference to solve the crisis, stop terrorism and war on Syria as well as foreign intervention.
He affirmed that Syria's official delegation will exert every possible effort to have discussions be successful away from all formalities, but what is important to us is to enter in the essence of issues of concern for the Syrian people.
Mikdad said that the official delegation is authorized by the Syrian leadership to take all decisions which would end the crisis, and it has been preparing since a long-time all issues related to these meetings and is ready to assume its responsibilities.