General
Deputy Judiciary Chief: Iranian Nation Not to Forgive Europeans' Collaboration with US Sanctions
Iranian Deputy Judiciary Chief Ali Baqeri, who also heads the country's High Council of Human Rights, said that his nation will never forget and forgive certain European states which collaborated with the US in imposing harsh sanctions against Iran that have even impeded imports of medicine.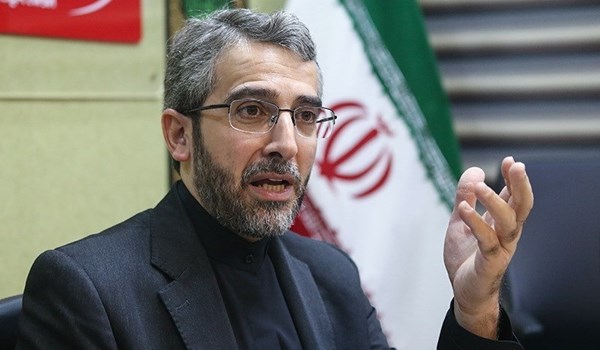 "The countries which have imposed the harshest sanctions against all Iranian people and have posed a serious threat to their right of living and health that are among the basic rights of any human being cannot claim to be advocates of human rights," Baqeri said in a meeting with Austrian Ambassador to Tehran Stefan Scholz on Wednesday.
"It is surprising how the countries, which enjoy imposition of sanctions against the Iranian nation and increase the pressures of sanctions every day and do not even show mercy to the innocent sick children, speak of human rights vis a vis the Iranian nation," he added.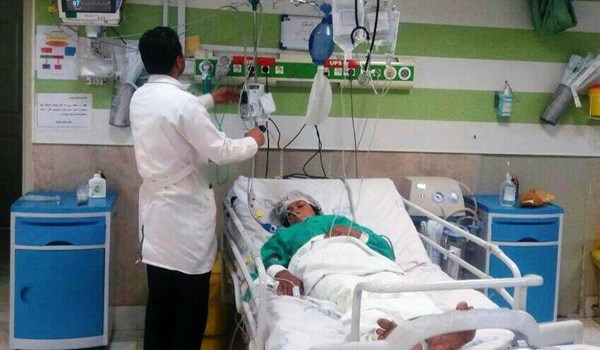 Baqeri underlined that the Iranian nation has lived through many hard days and it will come out victorious of these days too "but it will neither forgive nor forget the inhuman measures of certain European countries".
The US Treasury Department's Office of Foreign Assets Control on Thursday imposed sanctions on 18 Iranian banks and financial institutes in a move to bring the Iranian people to their knees.
The Trump administration decided to impose new sanctions on Iran's financial sector in defiance of European allies who warned that the move could have devastating humanitarian consequences on the country.
In relevant remarks, Iranian Ambassador and Permanent Representative to the Vienna-Based International Organization Kazzem Qaribabadi condemned the latest round of the US sanctions against Iran's banking system, and said the US economic terrorism against the Iranian nation has no limit.
"The criminal moves of the US regime in threatening the lives of ordinary people through economic terrorism seem unending," Qaribabadi wrote in an Instagram post on Friday.
"On the one hand, they [the Americans] claim that the import of medicine and food is not subject to sanctions, but on the other hand, they completely block the channels for the payment of the import of these items," he went on to say.
"By now, this pervert American game should be revealed to everyone," Qaribabadi added.
The Iranian diplomat urged the European governments to take real steps against US unilateralism and warmongering instead of merely expressing regret.