North America
Desperate US officials start preparing parks to bury coronavirus victims: Analyst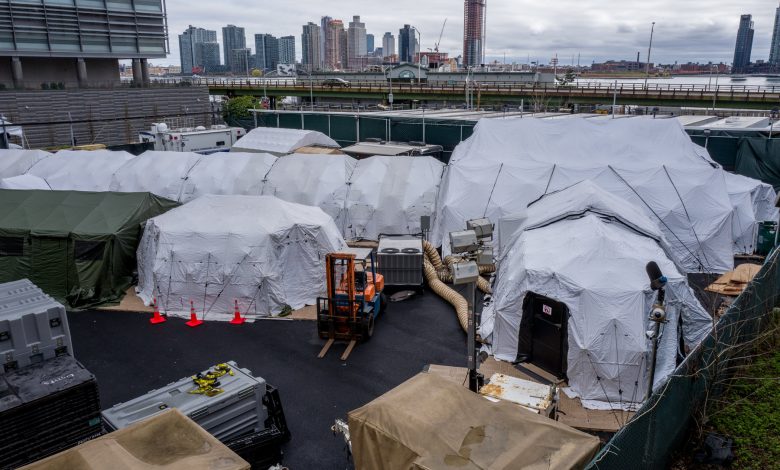 Max Parry, a journalist and political commentator, has said that New York City's parks will sooner or later turn into grave yards of the coronavirus victims, because the US government has no effective plan to contain the pandemic.
"The whole thing started because a city councilman sent out a bunch of tweets, making this allegation that this is what was going on. And although [New York City Mayor Bill] de Blasio denied it, he did admit that they were already in preparatory stages or at least looking into using Hart Island, which is in the Bronx," he told Press TV.
"So it goes to show that they're already having to consider that overcrowding in morgues and cemeteries is a possibility," he said.
New York City Mayor de Blasio said on Monday that the city may use Hart Island, a public cemetery in Long Island Sound, to bury people dying from the coronavirus.
"We may well be dealing with temporary burials so we can then deal with each family later," de Blasio told reporters Monday. "Obviously, the place we have used historically is Hart Island."
Parry said that "Hart Island has a public cemetery that's maintained using prison labor. And that's actually where the city has been offering prisoners from Rikers Island for $6 an hour, which for prison labor is actually a very large amount of money to help dig mass graves."
"This was a story that was reported in the Intercept and other places. So the city's actually exploiting the slave economy of prison labor to do some of the most unpleasant work in this crisis. And actually for these prisoners, you know, relative to Rikers Island staying there, which is a huge risk of the virus spreading and is already severely overcrowded, the chance to get out of there and work at this public cemetery on Hart Island is actually better than staying in Rikers," the analyst pointed out said.
"And so, so although he denied the stories, it's, you know, he did admit that they were looking into Hart Island, where they've already been using prison labor to bury people," he noted.