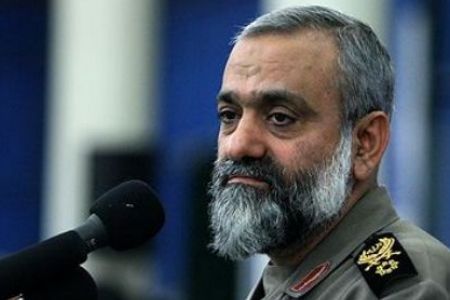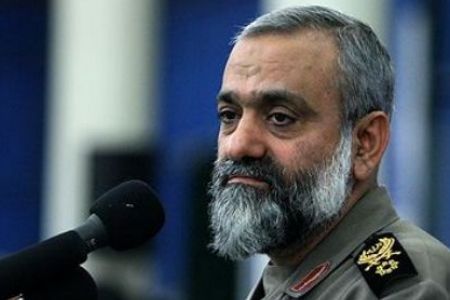 An Iranian commander says the US and Israeli threats issued against Iran stem from their desperation and Washington is currently in a very bad position.
"Today, we should not be looking for logic or reasoning in the behavior and utterances of the oppressive US and israeli regimes," IRNA quoted the Commander of Iran's Basij Force Brigadier General Mohammad-Reza Naqdi as saying on Saturday.
He added that out of desperation US officials hire people from Saudi Arabia and international institutions to accuse Iran of terrorism despite the fact that they are the ones ordering the assassination of Iranian officials.
The Iranian commander added that, "The crimes of the US and its allies in Afghanistan, Lebanon, Palestine and Gaza are not concealed from the people of the world and US hands are covered in blood."
On Nov. 12, US Republican presidential hopeful Newt Gingrich said Washington is seeking to stop Iran's nuclear program by means of maximum covert operations, including the assassination of Iranian scientists.
Several Iranian scientists have been assassinated since 2007, including Massoud Ali-Mohammadi and Majid Shahriari.
On December 2, 2010, the Iranian Intelligence Ministry announced that the Mossad, the CIA, and the MI6 have all played a role in those attacks.
Tehran says it is Washington's attempt to deflect attention from the anti-corporatism protests which have been rocking the US since mid-September.