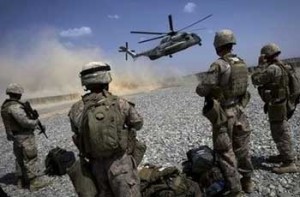 The United States is to deploy 21,000 US troops in and around the Kurdistan region of northern Iraq despite the security agreement between Baghdad and Washington.
According to the commander of US forces in northern Iraq, Anthony Cucolo, 21,000 US forces will be deployed in Kirkuk and Mosul early next month, the Fars News Agency reported on Saturday.
Cucolo further claimed that the deployment is aimed at preventing what he called the possible Kurd-Arab tension.
Cucolo's remarks come as a surprise as there has been no Kurd-Arab tensions since the 2003 US-led invasion of Iraq.
The move is contrary to a security pact, known as the Status of Forces Agreement (SOFA), which was signed on November 17, 2008 by the Iraqi Foreign Minister Hoshyar Zebari and the then US ambassador Ryan Crocker.
Based on the agreement, both sides agreed that US troops should pull out from Iraq's urban areas by the end of June 2009 and be withdrawn altogether from the country by the end of 2011.