Yemen
Middle East
Saudi Arabia
Despite UN clearance, Bandit Saudi coalition seizes another ship carrying tons of fuel off Yemen
The Saudi-led coalition waging war against Yemen has seized another ship carrying thousands of tons of fuel although it had received United Nations clearance.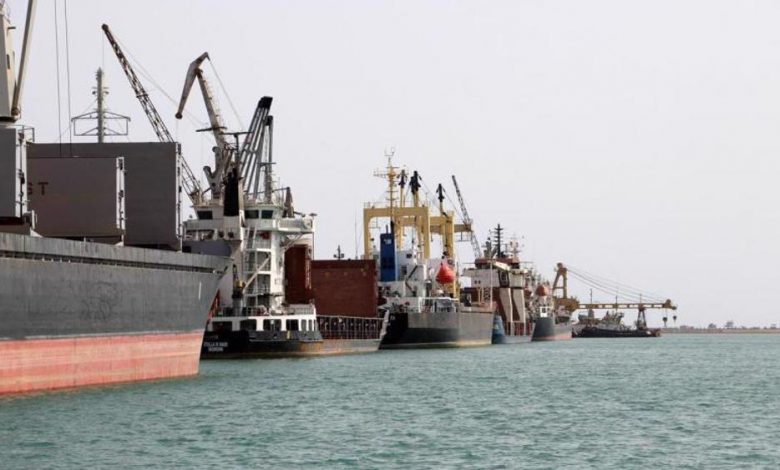 On Wednesday, Yemen's al-Masirah television network cited Essam al-Mutawakel, a spokesman for the Yemen Petroleum Company (YPC), as saying that the Saudi-led coalition seized the ship, 'Princess Khadija', which was carrying "29,923 tons of diesel and mazut."
He noted that the vessel was banned from docking at Yemen's Red Sea port of Hudaydah despite its humanitarian nature and although it had been inspected and received UN clearance.
According to al-Masirah, the coalition had on Thursday seized two ships belonging to private-sector factories that were carrying more than 51,000 tons of fuel.
Earlier this year, Yemen's Minister of Oil and Minerals Ahmad Abdullah Dares warned that the Saudi seizure of ships carrying petroleum products could lead to the suspension of the service sectors and cause "a humanitarian catastrophe."
Yemeni forces thwart infiltration attempt in Hudaydah
Meanwhile, Yemen's army and allied popular committees thwarted an attempt by Saudi-backed militants to infiltrate into areas in northeastern Hays District in the southern part of Hudaydah Province on Wednesday.
Al-Masirah cited a Yemeni military source as saying that the militants suffered heavy casualties and losses during the operation.
The infiltration attempt came in violation of the Stockholm Agreement that was reached in December 2018 following peace negotiations between representatives from Yemen's popular Ansarullah movement and Riyadh-backed mercenaries loyal to Yemen's former President Abd Rabbuh Mansur.
Saudi Arabia and a number of its regional allies — including the United Arab Emirates (UAE) — launched a brutal war against Yemen in March 2015.
The war was launched to eliminate Yemen's Houthi Ansarullah movement and reinstall Hadi, a staunch ally of Riyadh.
The war, accompanied by a tight siege, has failed to reach its goals, but it has killed hundreds of thousands of Yemeni people.
As part of its economic war, the Saudi-led coalition has imposed an economic siege on Yemen, preventing fuel shipments from reaching the country, while looting the impoverished nation's resources.
The UN says more than 24 million Yemenis are in dire need of humanitarian aid, including 10 million suffering from extreme levels of hunger. The world body also refers to the situation in Yemen as the world's worst humanitarian crisis.
The Saudi war has also taken a heavy toll on the country's infrastructure, destroying hospitals, schools, and factories.