Yemen
Detail Explanation of Al Sarari Villagers Massacre in Taiz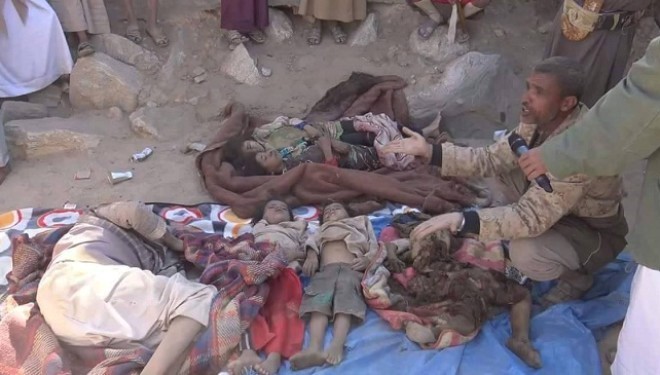 In a message Sheikh Adnan Al Joneid one of the Sufi Sheikhs of Taiz has explained in detail the mass killing of Al Sarari villagers by Saudi Mercenaries and Takfiri elements.
According to Al Alam News network, in his message Sheikh Adnan Al Joneid has said that Saudi mercenaries beheaded even livestock and cows. They set fire to all homes and took the men of the village with themselves. He said that his uncle's family and his son in law were among the captives.
Yesterday Yemeni sources announced that the Saudi mercenaries and Takfiris set fire on Sheikh Jamal Aldin's Mosque and have excavated his tomb and burnt his bones.