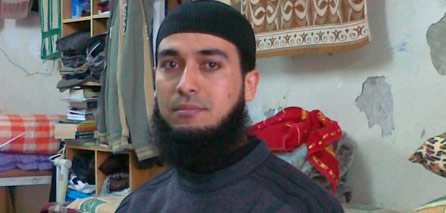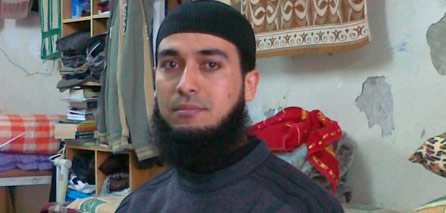 Ramallah- Palestinian lawyer Hanan al-Khatib stated that the health condition of captive Yosri al-Masri, held in Ramla hospital has seriously deteriorated, after he underwent a surgery to remove a cancerous tumor of the thyroid gland.
Khatib, who visited the prisoner in the hospital, said that the cancer has spread from the thyroid gland to the lymph nodes, and that Yosri underwent a surgery at the Soroka Hospital, and then was transferred to Ramle prison clinic.
Captive al-Masri told the lawyer that he started to suffer from a thyroid tumor two years ago and that the doctor refused to send him to hospital in order to undergo examination. After his health condition deteriorated, 3 months ago, the prison doctor approved to move the patient captive to Soroka prison.
"After less than one month the results of the examinations showed that I have a malignant thyroid tumor that has spread to the lymph glands. Soroka Hospital doctors set a date for the operation to remove the thyroid gland, trying to stop the spread of the cancer, so that they will start chemotherapy later", the captive said.
He added: "While I was in the intensive care unit, after the operation, my hands and feet had been cuffed to the hospital bed. I was guarded by 3 jailers, and whenever I wanted to go to the bathroom or to take shower they had to take the permission from Nafha intelligence officer."
The patient captive Yosri al-Masri, from Gaza who is sentenced to 20 years imprisonment, is held now in Ramle prison clinic. He is not receiving the chemotherapy.