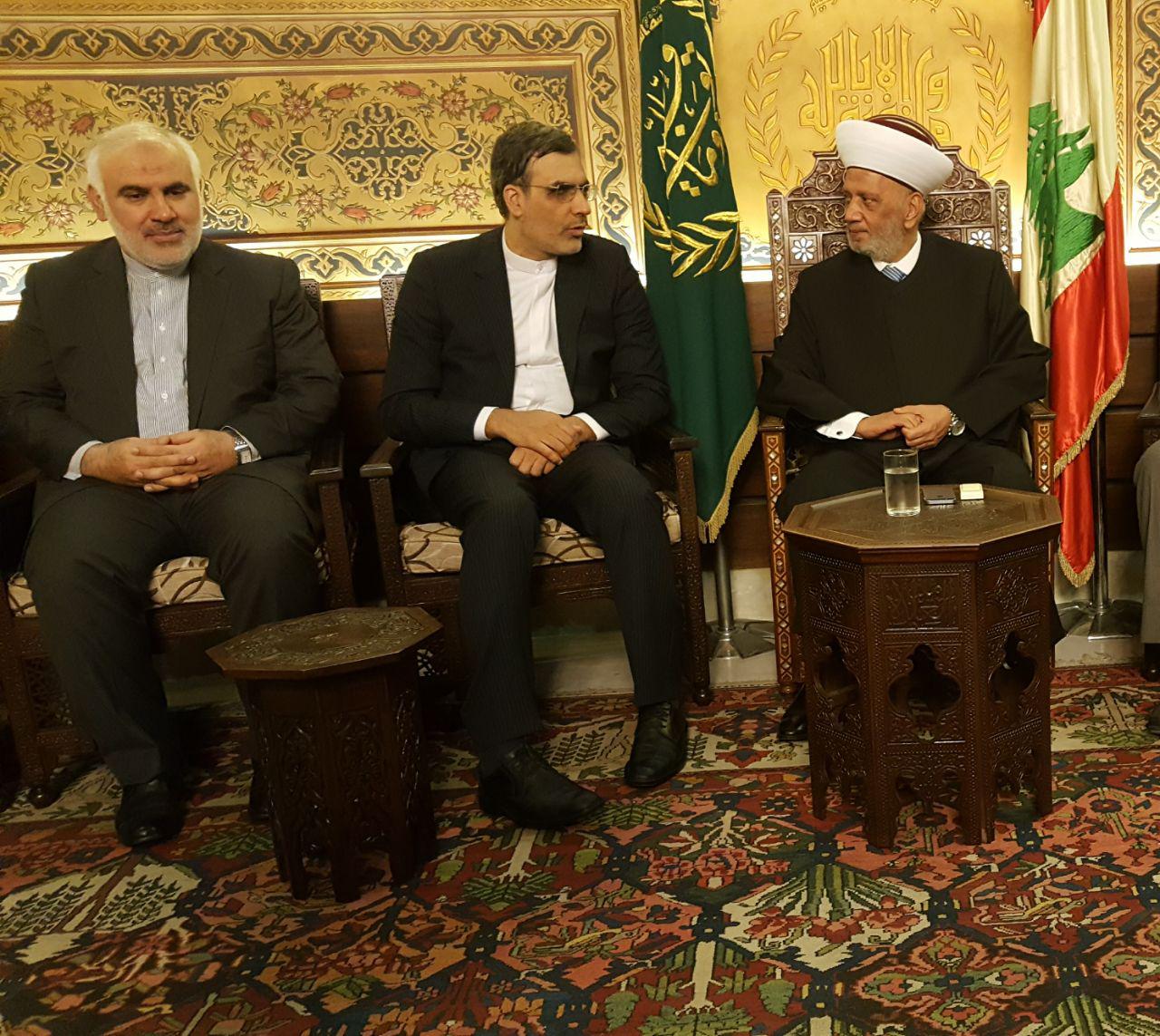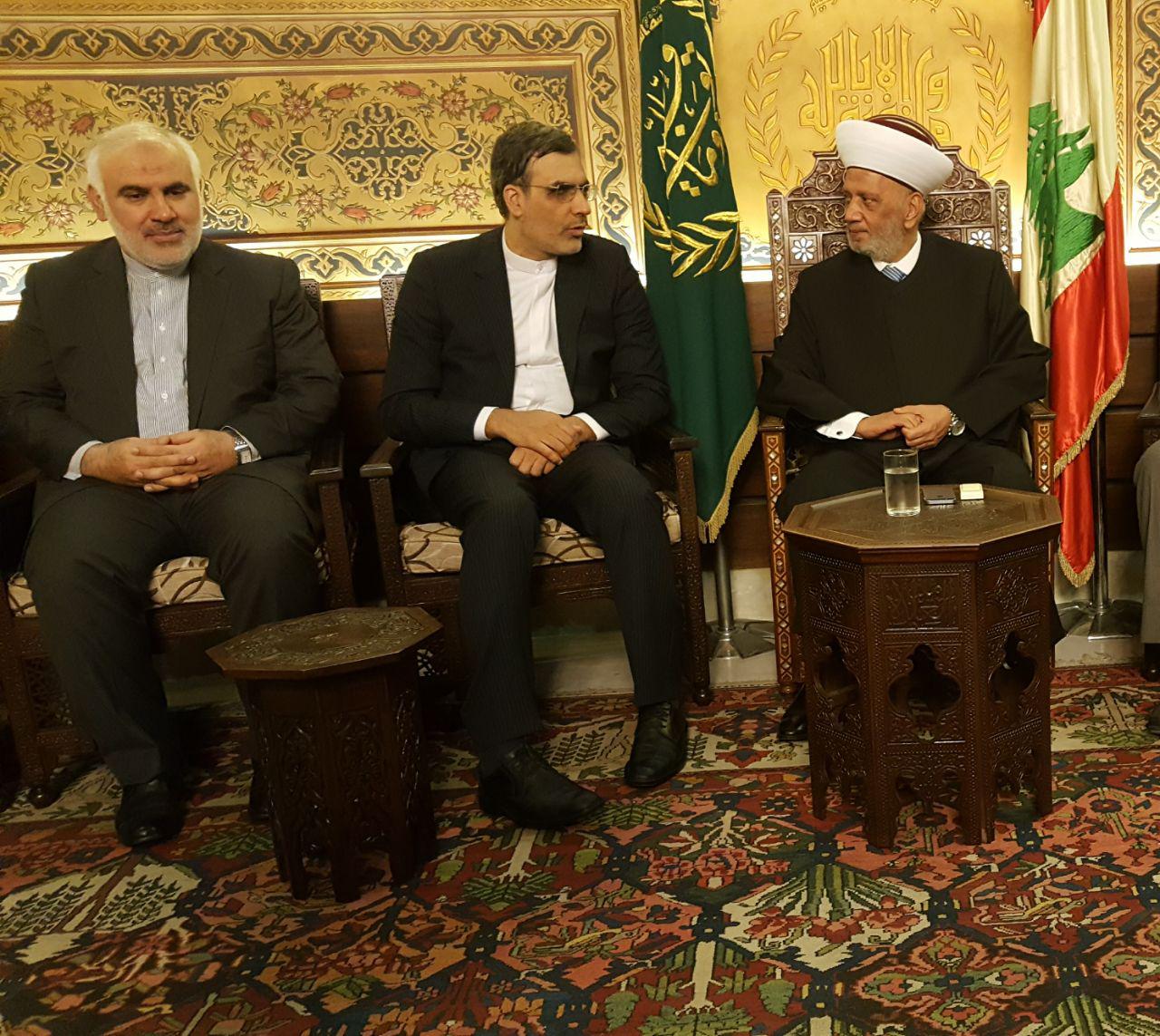 The only solution to the problems in the Middle East is settling the disagreements through dialog and unity in the Muslim World, said Iran's Deputy Foreign Minister.
Speaking to the press after a meeting with the Grand Mufti of Lebanon Sheikh Abdul Latif Derian, Hossein Jaberi-Ansari said, 'We saw eye to eye on the two dangers that threaten the Islamic World: the state terrorism of the Zionist regime, and the Takfiri terrorism.'
Referring to the recent victories of the Lebanese people and army, he hoped to see more triumphs of this kind.
Commenting on Palestine, he said that Palestine's occupation is the main issue in the Muslim World and that Palestinians defend their land and sanctities, adding, 'We hope that the Muslim World will support Palestinian cause.'
Thanking Sheikh Abdul Latif Derian, he said that the role of the Islamic scholars in fighting the threats is very important.
Jaberi Ansari arrived in Beirut on Monday for a three-day visit. He has announced that the aim of his trip to Lebanon is 'expressing Iran's support for political and religious diversity, and also national solidarity in Lebanon'.