Bahrain
Dictator Bahraini regime jails 2 anti-regime protesters for 15 years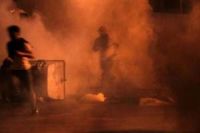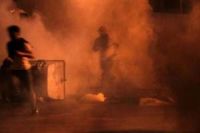 Western-puppet Bahraini regime has sentenced two anti-regime protesters to 15 years in prison for their alleged role in the attempted murder of policemen.
Acting chief prosecutor Mohammed Salah said that the two were found guilty of premeditated murder and possessing a Kalashnikov and ammunition, the official Bahrain News Agency (BNA) reported on Sunday.
According to the BNA, the prosecution found that the "defendants had intended to kill a number of policemen" and "waited for the victims and shot at their vehicle."
However, judicial officials did not mention when exactly the two attempted to kill the police officers.
Since mid-February 2011, thousands of pro-democracy protesters have staged numerous demonstrations in the streets of the country, calling for the Al Khalifa royal family to relinquish power.
On March 14, 2011, troops from Saudi Arabia and the United Arab Emirates invaded the country to assist the Bahraini government in its crackdown on the peaceful protesters.
According to local sources, scores of people have been martyred and hundreds arrested.
Physicians for Human Rights says doctors and nurses have been detained, tortured, or disappeared because they have "evidence of atrocities committed by the authorities, security forces, and riot police" in the crackdown on anti-government protesters.