Europe
Did Britain botch Olympic tourism?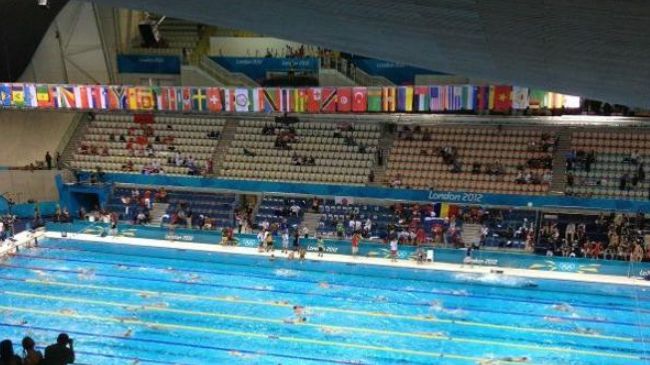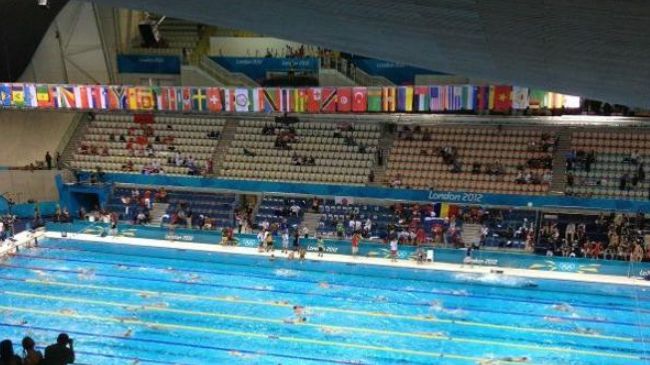 Britain launched its biggest tourism campaign ahead of the 2012 London Olympics back in September 2011 in the hope of a 4.6 million extra tourist inflow in four years.
In the first part of the current article on Tuesday, we discussed the impact of high prices of accommodation and Olympic tickets on the plunge in tourists' numbers compared to last year, as widely reported by leading tour operators and hoteliers both inside Britain and outside in the European Union.
However, bleak travel figures over costs concerns are not the only factor that undermined British PM David Cameron's £125-million GREAT tourism campaign to attract 4.6 million more visitors, £2.3 billion in additional visitor-spending, and £1 billion of extra investment over the next four years.
Key other factors that are involved are transport problems and security fears.
Deputy Mayor of London Kit Malthouse told the Hospitality and Tourism Summit ahead of the London Olympics that "Atlanta never recovered" from the 1996 Games and there are enough grounds to believe transport issues that marred the Atlanta Olympics and the city's tourism are there – probably in stronger terms – to blight the London Games.
A research by an Oxford Economics Ltd researcher estimated some 320,000 visitors would descend on London during the Olympics, that greatly exceeds the 250,000 visitors to Barcelona in 1992 and the 150,000 tourists to Athens in 2004.
This is while, Transport for London, which manages almost all aspects of transport services in Greater London, estimated before the Games that trips on subways, buses and trains would rise by 25 percent as the Olympic family arrive in London, hitting a whopping 15 million a day.
Those figures left one wondering whether the transport system would be able to cope amid London bus drivers' threats to strike.
The impact could not be felt more stronger than on tourists probably especailly considering the fact that on the day of the river pageant of the Queen Elizabeth's Diamond Jubilee back in June, thousands of passengers from Home Counties could not even reach London due to an overcrowded train system.
That told of impending transport problems during the Games capable of creating massive disruption as it did happen including the complete halt in the service of the main line leading to the Olympic Park due to the welding of a train's wheels to the rails just days into the Olympics.
East London where all the action is underway is the travelling hub for almost half a million people during the Olympics including 120,000 staff and volunteers, 70,000 members of the "Games Family" (officials, media, athletes and sponsors) and 300,000 spectators.
One should only add the hundreds of thousands of regular commuters' visits to the business area to those figures and place all next to the hourly maximum 240,000-passenger capacity of the railways leading to East London to sense the scale of the problem.
It is also worth mentioning here that most popular Olympic sports disciplines including athletics and swimming were scheduled for the noon and evening rush hours from 10am to 1pm and from 7pm to 10pm.
"During the Games bad things will happen. There is going to be circuit failure, there will be overhead line breakages, there will be cable theft. There are going to be disruptions," said David Higgins, former chief executive of London 2012 and the current boss of Network Rail before the Games.
Rail, Maritime and Transport union leader Bob Crow had earlier warned that the subway system will make London a "laughing stock" during Britain's time in the spotlight.
This comes as the roads network were deemed no better as the Transport for London (TfL) warned that almost thirty percent of the roads network will be affected by the special Olympic restrictions as part of the famous "Zil lanes" to make room for the "Games Family" transport.
That how would a visitor feel about seeing London during the Games, or even after the Games, could not be any worse than if anarchists such as the British branch of the Italian FAI, which brought Bristol train service to a halt by setting fire on railway cables, decide that they want "civil war" rather than "rich tourists" for the Olympics.
"We have no inhibition to use guerilla activity to hurt the national image and paralyze the economy however we can. Because simply, we don't want rich tourists – we want civil war," the group said in a statement on its website before the Games.
And especially relevant to tourists was security consultants' acknowledgement that such a "low intensity war" would create "utter havoc" during the Games as the ministry of Defense is focused on al Qaeda-style terrorist attacks and minor security risks to tourists including mugging have been largely ignored.
The police were also warning visitors of criminals posing as undercover officers and "fining" them for bogus minor offences in which tourists are accused of littering or failing to produce IDs and demanded immediate cash "fine".
According to Deloitte and Oxford Economics, Britain is now making £16 billion from foreign tourists and a total £115 billion from home and overseas visitors annually.
That makes tourism Britain's fifth largest industry and third biggest earner of foreign exchange.
However, while London Olympics have failed to bring in the tourist inflow that was expected — as bookings plunge compared to last year — the prospect of spending one's holiday in a city where you cannot simply move due to traffic congestion in a poor security atmosphere has been enough to repel many visitors.
The Olympic-time tourist boost is also dealt a blow by London officials creating hurdles such as visa delays or denials for visitors, including from Iran, who would not condescend when the British officials are ready to grant visas as part of future tourism boost plans.
Whether all that would be helpful to Cameron's GREAT campaign to attract more tourists in the coming years remains the big question.