Iran
Islamic Unity
Diplomacy of Islamic Unity internalized by Supreme Leader: Sunni cleric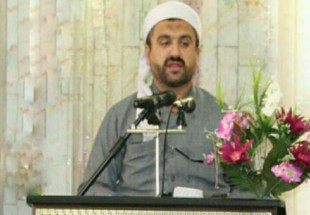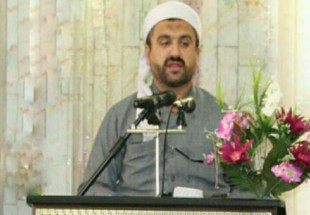 Friday Prayer Leader of Oroumiyeh, Mamousta Jalal Moradi in an exclusive interview with Taqrib News Agency (TNA) hailed the attempts made for promoting unity in the World of Islam holding "Diplomacy of Islamic Unity" as an importance objective to which all movements should be directed.
"Diplomacy of Islamic Unity has been internalized by Supreme Leader of Islamic Revolution Ayatollah Seyyed Ali Khamenei," stressed the religious cleric.
Counting Leader of Islamic Ummah and Oppressed People Imam Sayyed Ali Khamenei's tact as the main effective factor in promoting unity and solidarity in the World of Islam, the Sunni cleric underscored, "holding unity dialogue is the most efficient, important, and constructive attempt made in the World of Islam".
Placing stress on the prime importance of unity, Mamousta Jalal Moradi urged Muslims to refrain from any move leading to disunity and dispersion in the World of Islam.
Moradi stressed that the duty of preserving unity would be upon each one of Muslims in the World of Islam urging clerics and thinkers from all sects and denominations to step up and make a move for boosting rapprochement and standing against disunity in the World of Islam.
The religious cleric underscored, "unity and rapprochement brings Dignity and authority for Muslim nations"; given that, Muslims and especially religious thinkers should try their very utmost to advance the set objectives in this area.
"Forming an Islamic United Ummah is of main teachings of holy Quran, and to this end, prejudice and ignorance should be uprooted in the Islamic Society," highlighted the Friday Prayer Leader of Oroumiyeh.
It is noteworthy that Iran Capital City of Tehran is to host the first conference of Intellectual Assistance on Wednesday May 1, under the banner of "Implementaion of the Strategy of  Unity Diplomacy in World of Islam" with prominent religious clerics and thinkers in attendance.
The religious event will focus on the themes of "Diplomacy of Unity", "Islamic Nation", "Islamic civilization" and "resistance, Axis of Unity".