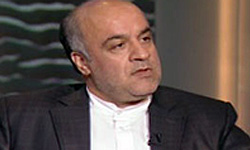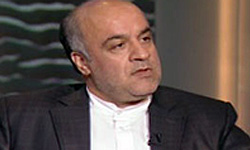 A senior Iranian diplomat categorically denied media claims about alleged Iranian efforts to spread Shiite Islam in Egypt, and stressed that Egypt, as a Sunni Muslim state, is a source of power to Iran.
Speaking to Egypt's Al Ahram daily, head of Iran's Interests Section in Egypt Mojtaba Amani said the media allegations that Iran has been attempting to spread Shiite Islam in Egypt were a "great lie".
"Sunni Egypt has never been and is not Iran's soft point, rather it is a source of strength and power as Iran, too, is a source of power, and not a source of harm, to Egypt," Amani said.
"Iran and the Iranian people want nothing but welfare and prosperity for the Egyptian people and state," Amani noted.
He added that the allegations against Iran are aimed at changing the current conflict between Israel and Arabs and Muslims into an internal Shiite-Sunni conflict inside the Islamic Ummah (community).
His comments came after a crowd of protesters attacked the residence of Amani in a suburb of the capital, Cairo, reportedly in protest at the warming relations between the two countries.
The crowd staged the protest in front of Amani's residence on Friday and tried to scale the walls and break into the building, but was blocked by the police.
After the collapse of Hosni Mubarak's regime, the Iranian and Egyptian officials have shown growing interest in the resumption of diplomatic relations between the two countries.