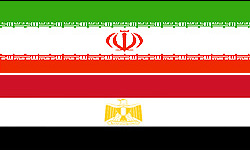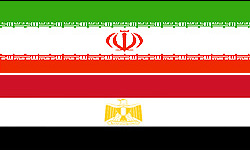 A senior Iranian parliament expressed the hope that the relations between Iran and Egypt would improve after the collapse of Hosni Mubarak's autocratic regime.
Tehran cut diplomatic ties after Cairo signed a peace agreement with Israel in 1979 and provided asylum for the deposed Iranian Shah Mohammad Reza Pahlavi.
The two countries have since only maintained interest sections in their respective capitals.
Speaking to al-Alam news network, Head of Iran's Interest Section in the Egyptian capital, Cairo, Mojtaba Amani said relations between Iran and Egypt can be expanded given the current political situation in the North African country.
"In view of the current developments in Egypt, the time is ripe for expansion of relations between Tehran and Cairo," Amani stressed.
The Iranian official stated that diplomatic ties between the two countries have only been limited to interest sections since Iran's 1979 Islamic Revolution, but it is high time the two countries made appropriate decisions based upon the current events and developments in Egypt
Amani pointed out that Iran's 1979 Islamic Revolution acted as the primary source of inspiration for Egyptian people and that Iranians support the African country's revolution.
Following a popular revolution in Tunisia, which put an end to the 23-year-long reign of the country's autocratic President Zine El Abidin Ben Ali, Egyptians staged days of protests and toppled the country's dictator Hosni Mubarak.
On February 11, the longtime US-sponsored Mubarak abandoned the presidency and handed over power to the Supreme Council of the Egyptian Armed Forces.
The Supreme Council of the Armed Forces took over after Mubarak's ouster and said it will run the government until elections are held.