Pakistan
Displaced Pakistanis fear US assassination drone attacks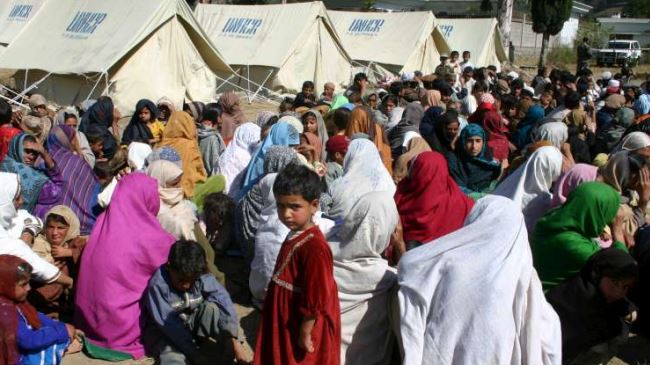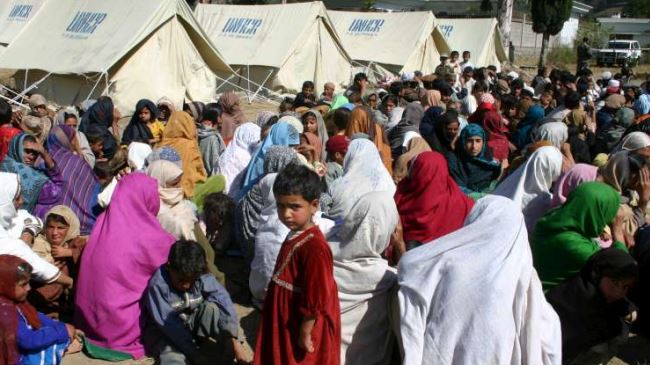 Pakistanis displaced following the army's military campaign against pro-Taliban militants fear returning to their homes due to deadly US drone strikes in the country's tribal areas, Press TV reports.
Pakistan's military operations against pro-Taliban militants have reportedly displaced more than one million people in the North Waziristan tribal region.
The Internally Displaced Persons (IDPs) live in different camps across the Asian country as they are afraid of returning to their homes over the fatal US drone attacks.
Pakistani military units have conducted military operations to eliminate terrorists in North Waziristan since June, but the spillover of militancy from neighboring Afghanistan has so far hampered the efforts.
Analysts say the Pakistani government should first ensure the security in the restive tribal belt before sending the refugees back to their homes.
"Especially the IDPs are afraid how they can go safely to their homes and if the government has no arrangements to stop these drone attacks … they should not be shifted back in their areas because it will give a negative impact and the militancy will emerge again…," analyst Baig Raj said.
Army officials have also said that no refugees will be sent back home until there is complete peace in the troubled areas.
"So far no times have been given for their return. They will be returning once the operations complete and once it is very safe for the IDPS to return to their homes," said Brigadier Aftab Qureshi at Bakka Khel IDP camp in North Waziristan.
Earlier this week, at least four people were killed in a US drone strike in the town of Datta Khel in North Waziristan. Pakistan's government condemned the attack, saying the continuation of US airstrikes is unnecessary because the army has cleared over 80 percent of the region from militants.
A report by the British Bureau of Investigative Journalism (BIJ) released last month showed that only 84 people out of the 2,379 killed in US drone strikes in Pakistan were identified as al-Qaeda militants.
The US claims its drone attacks target militants, but local officials and witnesses maintain that civilians have been the main victims of the attacks over the past few years.