Syria
Displaced Syrians return home in Barzeh District of Damascus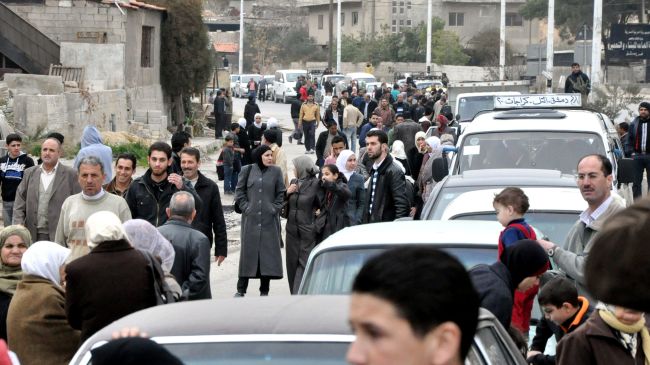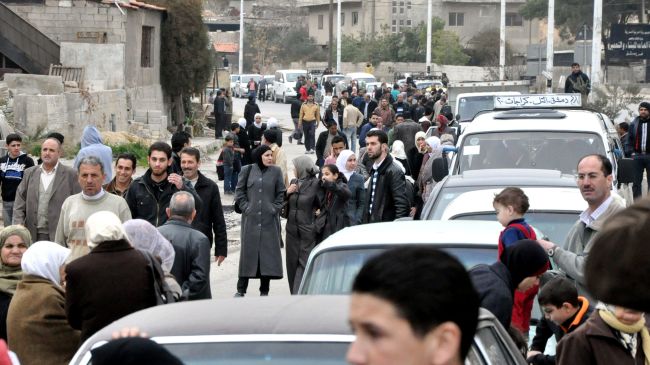 Hundreds of displaced Syrians have returned home after security was restored to the district of Barzeh in the capital, Damascus, Press TV reports.
Families who had fled their homes due to turmoil started to return to Barzeh on Saturday.
This became possible after government troops and foreign-backed insurgents reached an agreement under which the militants retreated from the neighborhood, where local authorities have been working to repair the infrastructure.
"It is almost a year for us out of Barzeh, we heard we can go back, I cannot describe to you how happy I am right now," one of the displaced told Press TV.
The impact of clashes between the Syrian army and the foreign-backed militants inside Barzeh is clearly visible.
Barzeh is considered the first area where members of the so-called Free Syrian Army (FSA) have agreed to retreat from after a deal with the Syrian government.
On January 5, the militants agreed to halt fighting against the Syrian government in the area after nearly a year of clashes.
According to a statement posted by the foreign-backed opposition, after intense negotiations in recent days between the government and the Free Syrian Army through mediators from the neighborhood, a ceasefire has been reached between the two sides of the conflict.
The two sides have also agreed on the withdrawal of the army "from all of Barzeh, and the cleaning of the streets (of abandoned corpses) in preparation for the road to be opened" by the militants, the statement said.
Under the terms of the agreement, Syrians who had fled the district will be able to return within two weeks, and that "services will be restored."
Syria's news agency SANA recently reported that 200 members of the Free Syrian Army and the al-Nusra Front have handed themselves in to the Syrian army in Barzeh.