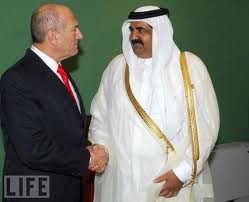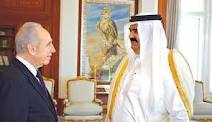 People and dissident groups issued their first nationwide call for holding peaceful protests in Qatar to demand ouster of the Al Thani ruling dynasty and dismantlement of the US bases in the Persian Gulf state.
According to a report by al-Nakhel news agency, in the first massive popular move in such social networks as twitter, the Qatari opposition forces called on the people to start action to demand political reforms and an overthrow zionist server of Emir Sheikh Hamad bin Khalifa Al Thani.
They called for nationwide rallies on March 16, 2013 to voice their protest against the country's undesirable conditions.
The opposition forces who have named their move as "Qatar March 16 Freedom Revolution" plan to demand expulsion of Qatar's First Lady Mozah bint Nasser al-Missned, who is among influential figures in the country, as well as dismantlement of the U.S. bases in Qatar.
Qatar is experiencing critical conditions after it was the scene of a coup attempt against Sheikh Hamad in April.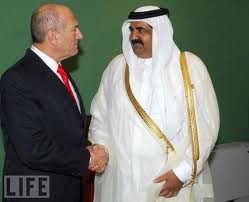 The limited news reports released by some local and Arab media at the time said that the Qatari emir succeeded in foiling the coup attempt against him. They added some 30 senior army officers were detained, while many others were put under house arrest.
Since the start of 2011, the regional Arab states have witnessed a growing wave of popular protests resulted from the people's growing awareness and vigilance.
Tunisia saw the overthrow of Zine El Abidine Ben Ali in a popular revolution in January, which was soon followed by a revolution which toppled Hosni Mubarak in Egypt in February.
Libya was the third country touched by the Islamic Awakening. Libyans also embraced victory after months of bloody campaign against the country's dictator, Muammar al-Qaddafi.
Bahrain, Jordan, Kuwait, Saudi Arabia and Yemen have since been the scene of protests against their totalitarian rulers, who have resorted to brutal crackdown on demonstrations to silence their critics.
In Yemen, although the people have toppled the dictator and elected a president, the revolution still continues as allies and family members of the former dictator, Ali Abdullah Saleh, still hold key posts in the country and have not been brought to justice.