Asia-Pacific
China
Disturbing Footages Show People Collapsing in Virus-Hit Chinese City of Wuhan
Disturbing videos have begun to emerge online - purporting to show people collapsing in the streets of the Chinese city at the center of the new coronavirus outbreak.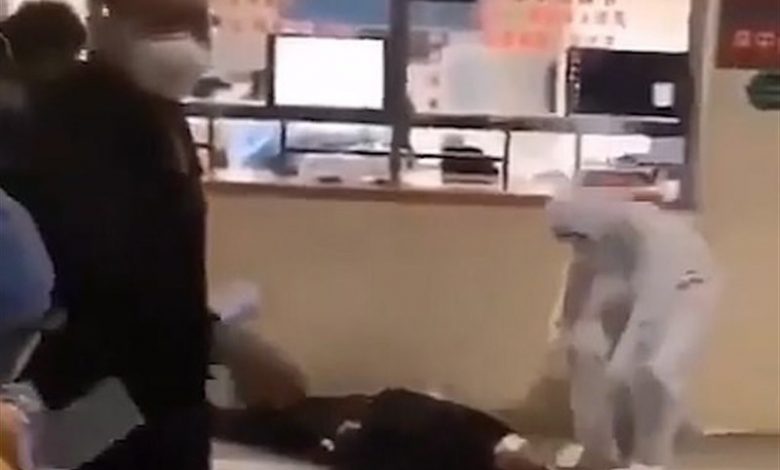 Dozens of videos tagged as coming from Wuhan, the Chinese city at the center of the coronavirus outbreak, show people lying in the street, being tended to by medics, or collapsing where they stand as people in face masks rush to help.
It is not clear where or when precisely much of the footage was taken, though all of it appears to come from China, DailyMail reported.00:0301:10
In one of the videos, a man can be seen lying on the floor inside what appears to be a bank as people wearing masks look on.
A few moments later another person dressed in a white hazmat suit comes over to treat them.
Other footage shows people in similar white suits treating someone in the middle of a shopping center, while a third shows a person lying on the floor in a gym.
Other videos show ambulances stopped alongside two people lying on the floor who appear to be unresponsive.
A particularly dramatic piece of CCTV shows a person wearing a face mask standing on the street, before collapsing to the floor as others rush to help.
Seven other Chinese cities of Ezhou, Huanggang, Chibi, Qianjiang, Zhijiang, Jingmen and Xiantao have also been placed under total lockdown.
While the disease is mostly confined to China, isolated cases have been reported in Vietnam, South Korean, Thailand, Taiwan, Singapore, Hong Kong, Macau and Japan.
The new strain of coronavirus, a SARS-like disease which attacks the respiratory system, has killed at least 26 people and infected 800 worldwide after it first jumped from animals into humans last month.