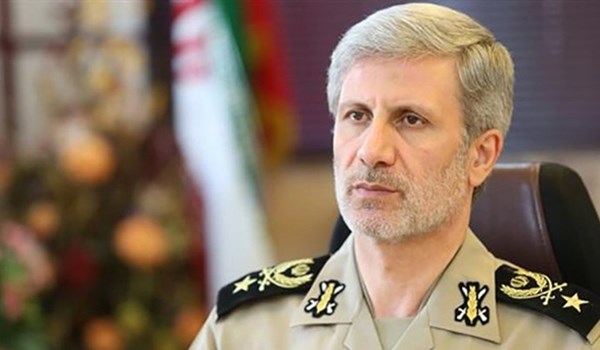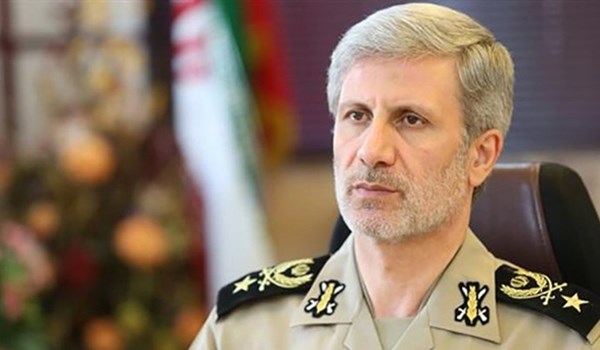 Iranian Defense Minister Brigadier General Amir Hatami underlined the country's high missile power compared with other regional states.
"General Hatami said that we are at least 10 years ahead of other regional states which pursue a missile program," Hossein-Ali Hajideligani, a senior Iranian legislator, quoted General Hatami as saying in a closed-door session of the parliament in Tehran on Monday.
"Another point is that the Islamic Republic of Iran owns missile industries while other regional states purchase and import their needs to arms, specially in the missile field," he added.
In relevant remarks on Saturday, a senior Iranian defense official said that Iran stood the first in the Middle East in terms of manufacturing military hardware, adding that the country was capable of exporting defense technology products.
"Our country is superior in manufacturing defense technologies in the region," Iranian Deputy Defense Minister Abutaleb Shafaqat said.
He underlined that Iran is currently self-sufficient in manufacturing its military hardware needs, and said, "We can also export our surplus military hardware."
Also, last week, General Hatami assured the nation that the country would continue its progress in defense and missile fields regardless of enemies' threats and sanctions.
"The Islamic Republic of Iran's missile power is a defensive deterrent power and as I had promised our dear people, I will not spare any efforts to increase the country's missile capabilities and certainly, we will increase our missile power on a daily basis," General Hatami said, addressing a ceremony to unveil a new home-made pin-pointing missile named 'Fateh Mobin' in Tehran.
He referred to the enemies' threats against Iran for its missile capabilities, and said, "What is said about the Islamic Republic's defense and missile power is a cheap and baseless claim and clear meddling, and the great Iranian nation does not allow any foreign power to interfere in its defense and military affairs."
General Hatami described Iran's missile and defense power as a deterrent, and said, "God willing, we will endeavor to strengthen this defense capability day by day."
He also underlined Iran's determination to further enhance its defense power in all fields despite sanctions, pressures and psychological war by enemies.