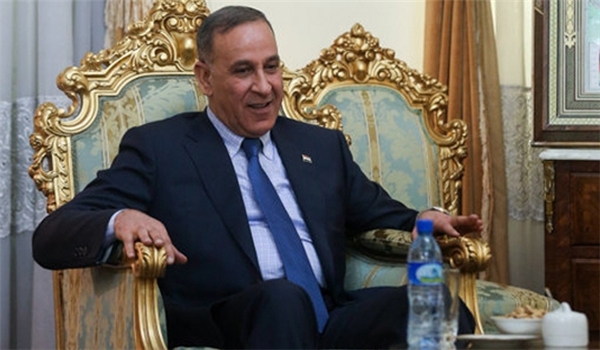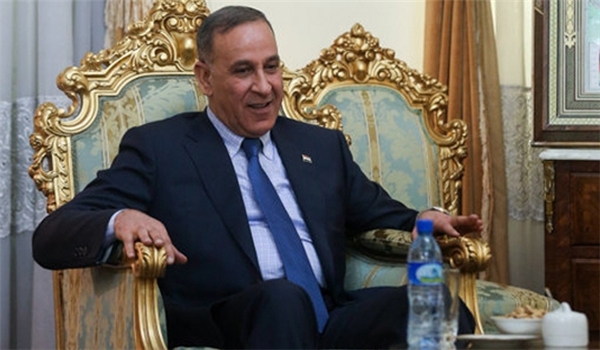 Iraqi Defense Minister Khalid al-Obeidi warned of the dangers posed by the enemies against Tehran and Baghdad, and said both countries are aware of hostile plots.
Obeidi made the remarks in a meeting with Lieutenant Commander of the Islamic Revolution Guards Corps (IRGC) Brigadier General Hossein Salami in Tehran on Wednesday.
During the meeting, he hailed General Salami's analysis of current situation in Iraq, and said that both countries are aware on common conspiracies of enemies.
Obeidi stressed that the ISIL is a big danger for the Islamic world and Iraq is fighting with Takfiri terrorists on behalf of all Muslims.
He expressed concern over activities and approach of the so-called coalition against the ISIL, and said that there is no way except cooperation for confrontation against such a huge conspiracy.
Iran and Iraq have enjoyed growing ties ever since the overthrow of the former Iraqi dictator, Saddam Hussein, during the 2003 US invasion of the Muslim country.
In relevant remarks in November, Iraqi Prime Minister Haider al-Abadi lauded Iran for its support and assistance to Baghdad in fighting terrorism, and said he would never be coaxed into destroying or undermining relations with Iran for some short-term benefits.
"I will not spoil my ties with Iran for the sake of certain sides," Abadi said in an interview with al-Mayadeen news channel.
"At present we are facing a life and death battle and Iran has stood beside us in this war," he added.
Also earlier this month, Lieutenant Commander of the Islamic Revolution Guards Corps (IRGC) Quds Force Brigadier General Esmayeel Qa'ani said Baghdad remained untouched by ISIL terrorist group due to Iran's support and assistance.
"The ISIL terrorists sought to surround Baghdad but they failed in reaching their ominous goals thanks to Iran's supports," Qa'ani said in North Khorassan province.
Noting that the ISIL terrorists had been left with no more command center and were searching for new shelters, he said ISIL was becoming weaker and weaker day by day and was being annihilated.