Iran
DM: Iran Needs no Permission for Missile Drills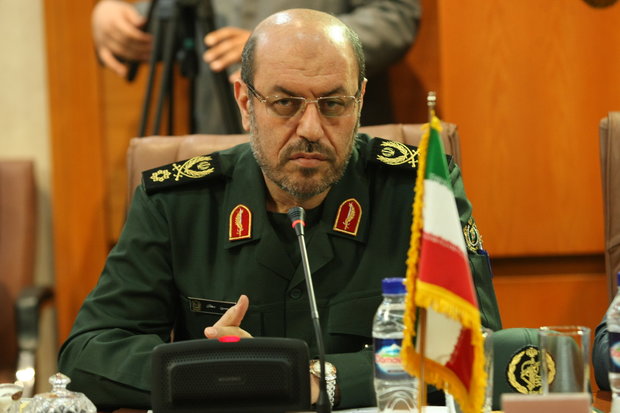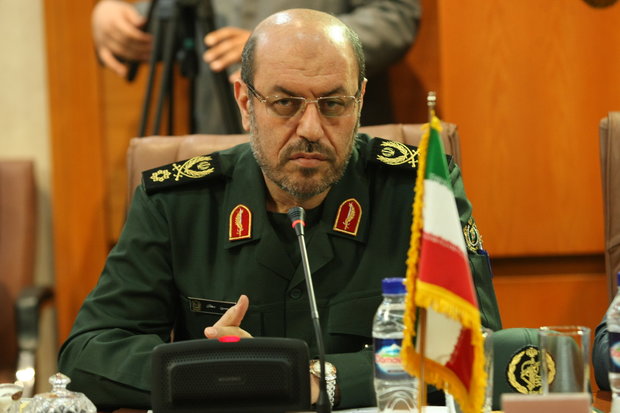 Iranian Defense Minister said Iran will continue strengthening its missile and defensive power regardless of anti-Iran accusations, stressing that missile drills do not contradict with the latest nuclear deal with P5+1 group.
"Americans are basically against any increase in the national power of the Islamic Republic of Iran in any dimension," Brigadier General Hussein Dehghan said.
During an interview with the IRIB on Wednesday night, the senior commander underlined that the Islamic Republic has never been or will be aggressive to any other country or nation while it develops all the capacities for defending its national territory and interests.
"All the missile test-firings and maneuvers are held according to pre-scheduled plans and are meant to measure the level of defensive readiness and capabilities," General Dehghan highlighted, clarifying that the diversity of missiles tested at different points is because of new designs devised for possible threats.
The Islamic Republic of Iran will never sway to manufacturing unconventional weaponry, reassured Dehghan saying that Iran is always prepared to make new weapons suitable for new possible threats with no permission required for the national causes.
"US, UK, and France should be more watchful of their own national interests rather than defending an illegitimate, murderer, and usurper regime like Israel," reaffirmed the Iranian minister, saying that the efforts to condemn Iran's missile program are futile as the program does not violate either Resolution 2231 of the UNSC or the nuclear deal signed on July 14, 2015 dubbed as the JCPOA.
Boasting the inability of Americans in stopping the growth of the discourse of the Islamic Revolution of 1979, Dehghan attributed the rise of oppressed countries against the arrogant imperialists of the world to the efficacy of the religious democracy of Iran.