Iran
DM: Iran Supporting Freedom-Seeking Nations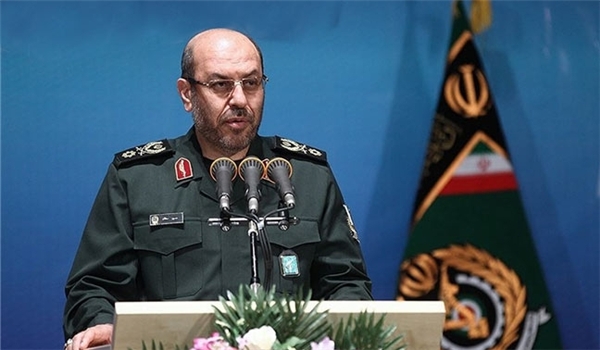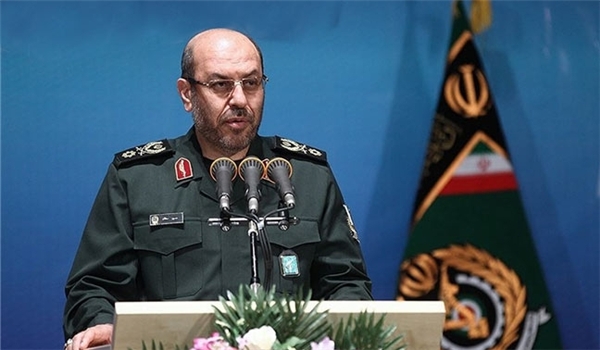 Iranian Defense Minister Brigadier General Hossein Dehqan underlined that Tehran will continue its support for the world's freedom-seekers.
"The strategic policy of Iran is to support the freedom-seeking and resistant nations of the world against the arrogant powers," Dehqan said addressing a ceremony in the holy city of Mashhad on Thursday.
The Iranian defense minister said that Iran will provide full support for the Palestinian, Lebanese and Afghan nations.
General Dehqan noted that Lebanese Hezbollah resistance movement and the Palestinian people Islamic resistance which have been inspired by the Islamic revolution have resisted against the Zionist regime for many years and this spirit of resistance has brought the occupying regime to its knees.
"We witnessed the clear example of bewilderment of the Zionist regime in the course of its aggression on Gaza and the resistance of the oppressed people of this region," the Iranian defense minister added.
General Dehqan said that the resistance has caused the Zionist regime that once called its military the world's fourth largest army to sustain humiliating defeat against the people of Gaza.
On Thursday, Supreme Leader of the Islamic Revolution Ayatollah Seyed Ali Khamenei referred to the failure of the Zionist regime in its recent war against the Palestinians in Gaza Strip, and said, "The recent war in Gaza was an example of miracle; a small region with limited capabilities accomplished a task that brought the Zionist regime, as the symbol of the West's power, to its knees."
The besieged coastal enclave, home to 1.8 million people and bordered by Israel and Egypt, was ravaged between July 8 and August 26 in its third war in six years.
The Israeli assault cost the lives of more than 2,150 Gazans, destroyed thousands of homes, severely damaged the enclave's sole power plant, and burnt dozens of factories.