Iran
DM: Iranian Wargames Aim to Further Ensure Security in Region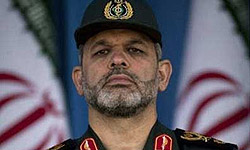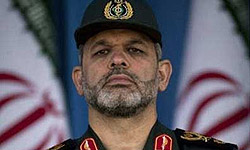 Iran's Defense Minister deplored the negative propaganda campaign against Iran's wargames and assured the regional nations that Tehran's military drills are aimed at better protecting security in the region.
"Wargames are aimed at enhancing preparedness and testing new weapons and exercising modern tactics. Since Iran is the most important security provider in the region, the Islamic Republic of Iran embarks on conducting these wargames in a bid to boost preparedness to better ensure security," Brigadier General Ahmad Vahidi told reporters after a cabinet meeting here in Tehran on Wednesday.
He said some countries have wages biased propaganda campaign against the goal of the wargames, and noted, "Our goal is clear and the Islamic Republic of Iran also enjoys high capability and power which have definitely raised concern among the alien sides."
Vahidi's remarks came two days after Commander of the Islamic Revolution Guards Corps Navy Rear Admiral Ali Fadavi announced that the IRGC plans to hold naval wargames in the strategic Strait of Hormuz in the next few months.
"We will hold drills in the Strait of Hormuz by the end of this (Iranian) year (ends on March 20)," Fadavi told reporters on the sidelines of a conference on security of the Persian Gulf and the Strait of Hormuz here in Tehran on Monday.
He further noted the major role of drills in the IRGC's military doctrine, and said every year the IRGC stages at least one declared naval wargame and a number of undeclared exercises.
He stressed his forces' high capability to repel enemies' threats in the Persian Gulf, and stated, "Americans do not know the power of the IRGC Navy."
The IRGC is in charge of safeguarding security in the Persian Gulf.
Iranian officials have repeatedly warned the trans-regional states, specially the US, to pull their troops and warships out of the Persian Gulf.
Iranian officials have also frequently underlined the necessity for the establishment of security in the Persian Gulf through extensive and all-out cooperation among the regional states.