Iran
DM: Iran's Defense Capacities Ten Folded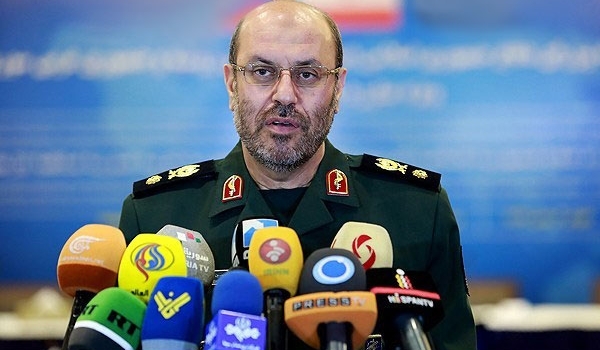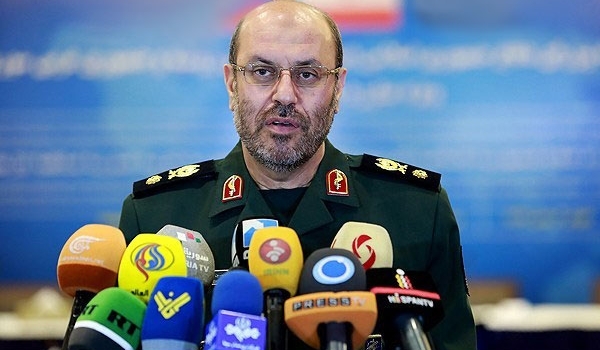 Iranian Defense Minister Brigadier General Hossein Dehqan announced that the capacities and capabilities of the country's defense industries have undergone a major boost in recent years.
"We have successfully updated and modernized the industries, turned the defense industries into an extended network at national levels and increased the capacity of the industrial sectors ten times larger," General Dehqan said, addressing a forum in Tehran on Tuesday.
He also underscored the importance of interactions with different world states in the field of defense, and said, "By activating our defense diplomacy, we have managed to take wide strides in this arena and today we have good defense cooperation with different countries."
Tehran launched an arms development program during the 1980-88 Iraqi imposed war on Iran to compensate for a US weapons embargo. Since 1992, Iran has produced its own tanks, armored personnel carriers, missiles and fighter planes.
Yet, Iranian officials have always stressed that the country's military and arms programs serve defensive purposes and should not be perceived as a threat to any other country.
Iranian Supreme Leader's representative at the Islamic Revolution Guards Corps (IRGC) Ali Saeedi underlined in September that fear of Iran's missile and defensive power has deterred Washington's military attack against Tehran, adding that the country's scientific and nuclear capacities are a "nightmare" for the US.
"What has prevented the Americans' attack against Iran is our defense and military power as well as our national unity and national integrity power and not the (nuclear) talks," Saeedi told FNA.
Noting that the US fears Iran's missile power and its speed boats deployed in the Persian Gulf, he said, "This power in addition to our oil and gas and scientific and nuclear capacities is a dangerous nightmare for the US."
Saeedi also stressed Iran's influence in Latin America and other parts of the world, and said, "Today, Iran enjoys spiritual influence in Africa, West Asia, Yemen, Bahrain, Iraq, Syria, Lebanon and the entire geography of the Muslim world and the Americans cannot bear it."